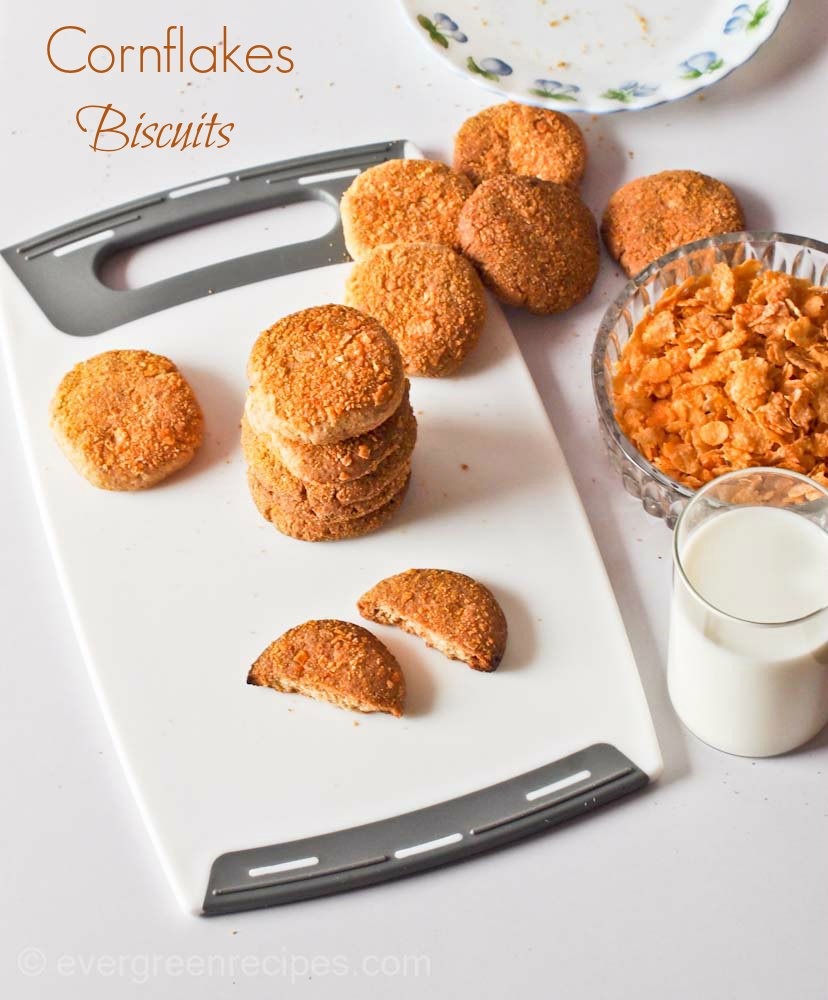 Here is how you can make Corn Flakes Biscuits at home. These Biscuits can be stored for a few days, which means you might want to make a good quantity of it and keep it stored for your family.
In today's world, where the quality of everything is getting downgraded, it's a nice idea to prepare stuff at home as much as you can. It's clean, hygienic and healthy.
So, put on your chef hat and start preparing for it, below is the step by step process of preparing this delicious Corn Flakes Biscuit. I am sure you will love it.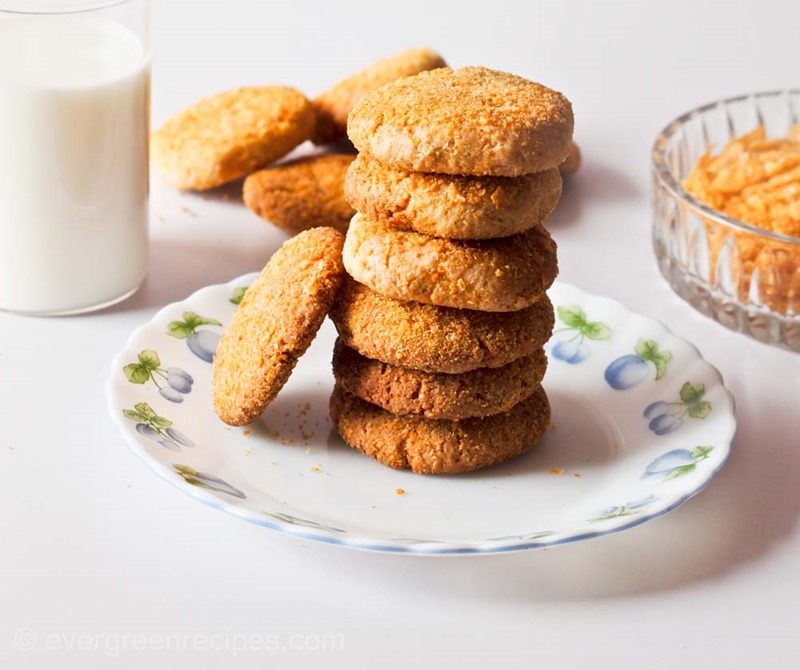 Preparation Time: 10-15 Minutes
Cooking Time: 25-30 Minutes
Serving: 12-15 cookies
| | |
| --- | --- |
| Ingredients | Quantity |
| Corn flakes | 1 cup |
| Butter | 1/2 cup |
| Powdered sugar | 1/4 cup |
| All purpose flour | 1.5 cup |
| Vanilla essence | 1 teaspoon |
| Baking powder | 1 teaspoon |
| Cooking Soda | 1/4 teaspoon |
| Salt | 1/4 teaspoon |
| Milk | to knead the dough (Approx. 1/4 cup) |
Method:
1. In a grinder, add corn flakes and grind it to make a fine powder.

2. In a bowl, add butter, vanilla essence and powdered sugar. Whisk it till the mixture is creamy.

3. In a separate bowl, add flour, baking powder, cooking soda and salt. Mix it well.

4. Add ground corn flakes, sugar-butter mixture in the bowl.

5. Mix it well. Add milk and knead the flour well to make a soft and smooth dough.

6. Divide the dough into 12-15 equal portions and make lemon size ball. Take one portion of the dough and flatten it in between your palms to give the cookie shape. Take the corn flakes powder in a plate and put the cookies on it to coat the powder from both the sides.

7. Do the same with the rest of the dough. Pre-heat the microwave oven of the convection mode at 170C. Bake it in a pre-heated oven at 170C for 25-30 minutes.

8. Enjoy!!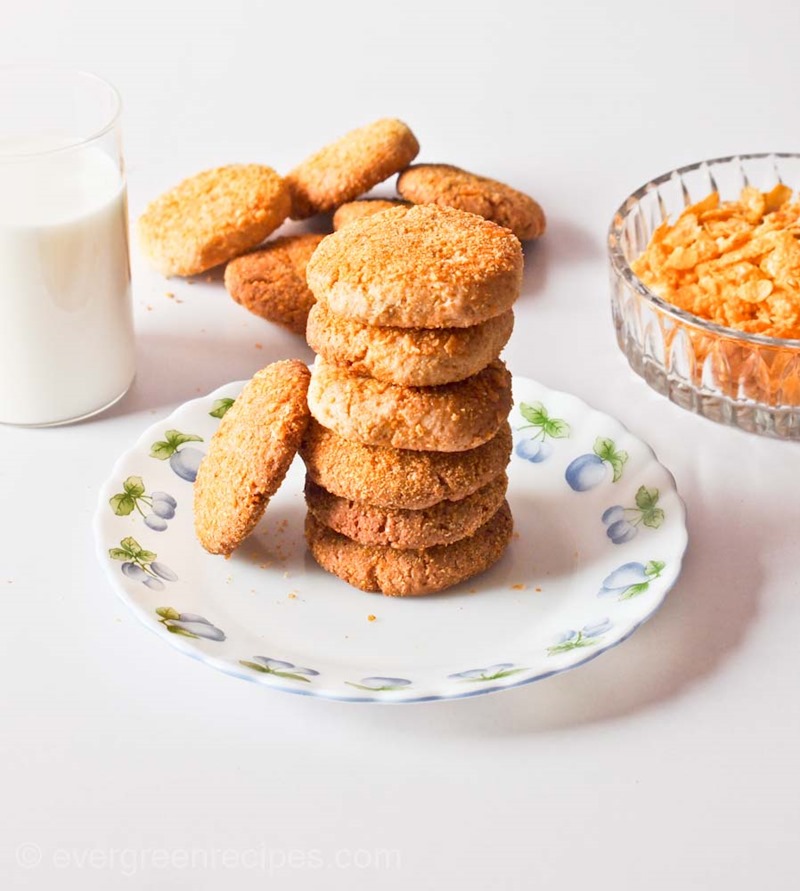 Got anything to say?
comments