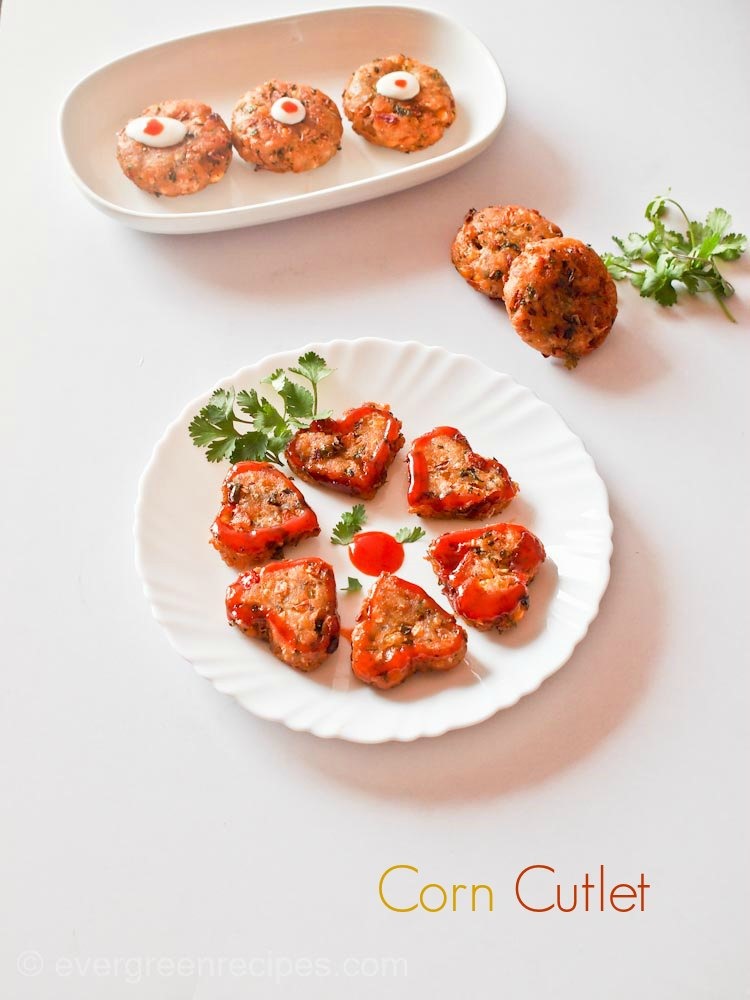 Here is the recipe of Corn Cutlet, a delicious snack you can prepare by following our easy step by step process of the recipe.
I've prepared them for some guests I was expecting over the weekends and Made a few heart shaped cutlets too (Valentine's Day Special?). You can go creative and do any shape, it's up to you. What's important here is the ingredient. It makes it super delicious. I loved it, my guests loved it and I am sure you and your guests are going to love this as well.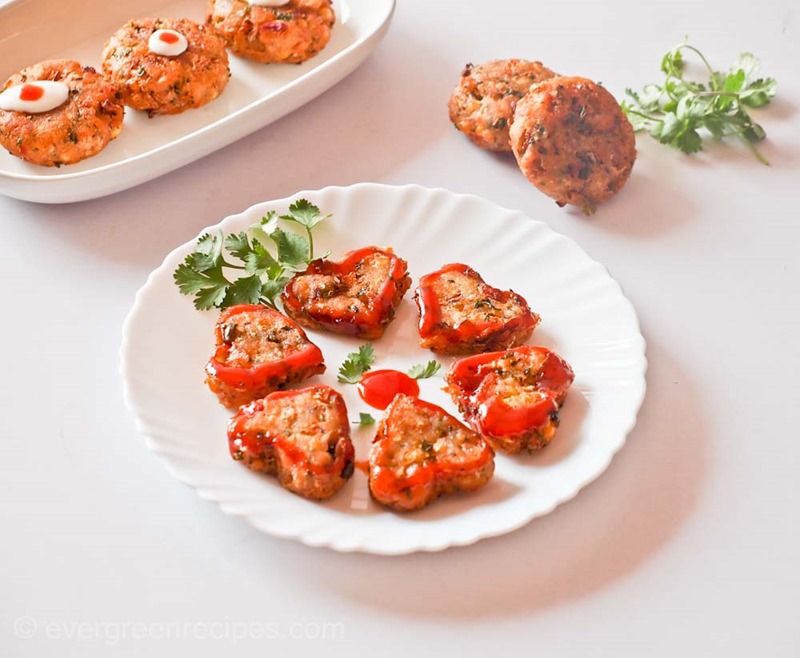 Preparation Time: 10-15 Minutes
Cooking Time: 15 Minutes
Serving: 4
Ingredients for Corn Cutlet:
| | |
| --- | --- |
| Ingredients | Quantity |
| Corn (frozen) | 1 cup |
| Potato,boiled, peeled and mashed | 1/2 cup |
| Bread crumbs | 1/2 cup |
| Onion | 1 |
| Coriander leaves | 2 tbsp |
| Red chili powder | 1/4 teaspoon |
| Green Chili | 3 |
| Ginger | 1 teaspoon |
| Salt | to taste |
| Corn flour | 2 tbsp |
Method:
1. In a wok/pan, add a glass of water and frozen corn. Boil it on a medium flame for 5-6 minutes till it is soft enough. Strain it using the strainer. Let it cool at the room temperature.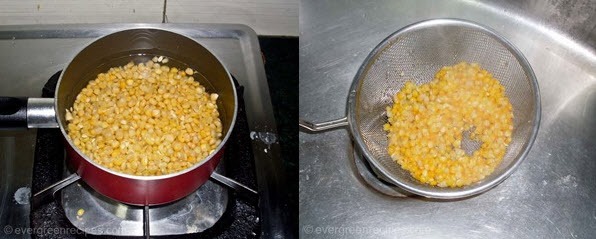 2. In a grinder add boiled corn and grind it coarsely.

3. In a separate bowl, add mashed potato, ground corn, Bread crumbs, chopped onion, coriander leaves, corn flour, green chili, Salt, red chili powder, and ginger.

4. Mix it well. Divide the mixture into 12-15 equal portions. Take one portion of the mixture and make heart shape cutlets using the mold. You Can make simple cutlets as well, it totally depends on you.

5. Do the same with the rest of the mixture.

6. Heat the kadhai/wok with oil and deep fry it on a medium to low flame till it is golden and crisp. Fry 5-6 at a time. I fried all the cutlets in 3 batches.

7. Take out the fried cutlets on a tissue paper to get rid of the extra oil. Delicious corn cutlets are ready to serve.

8. Enjoy!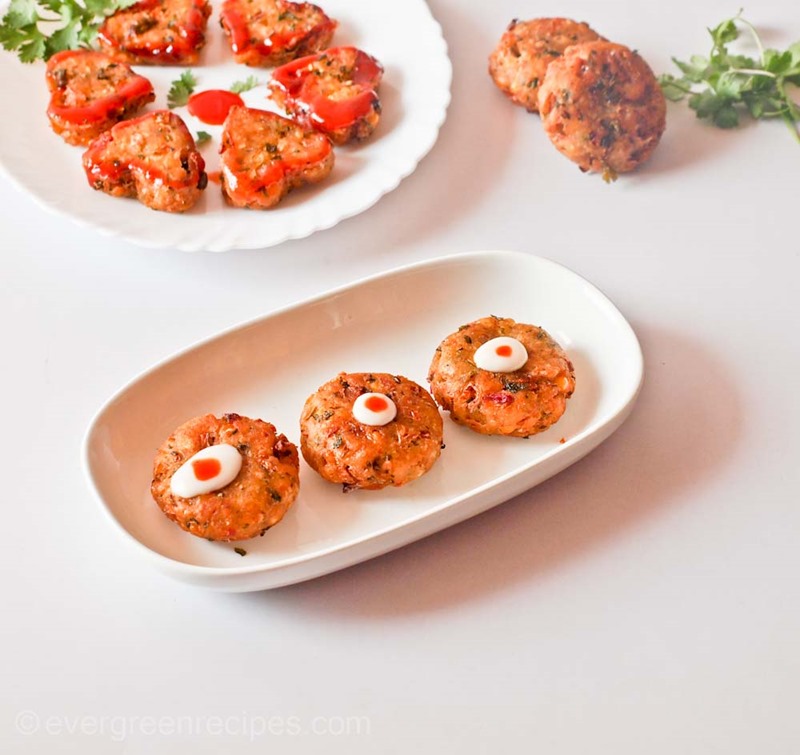 Got anything to say?
comments