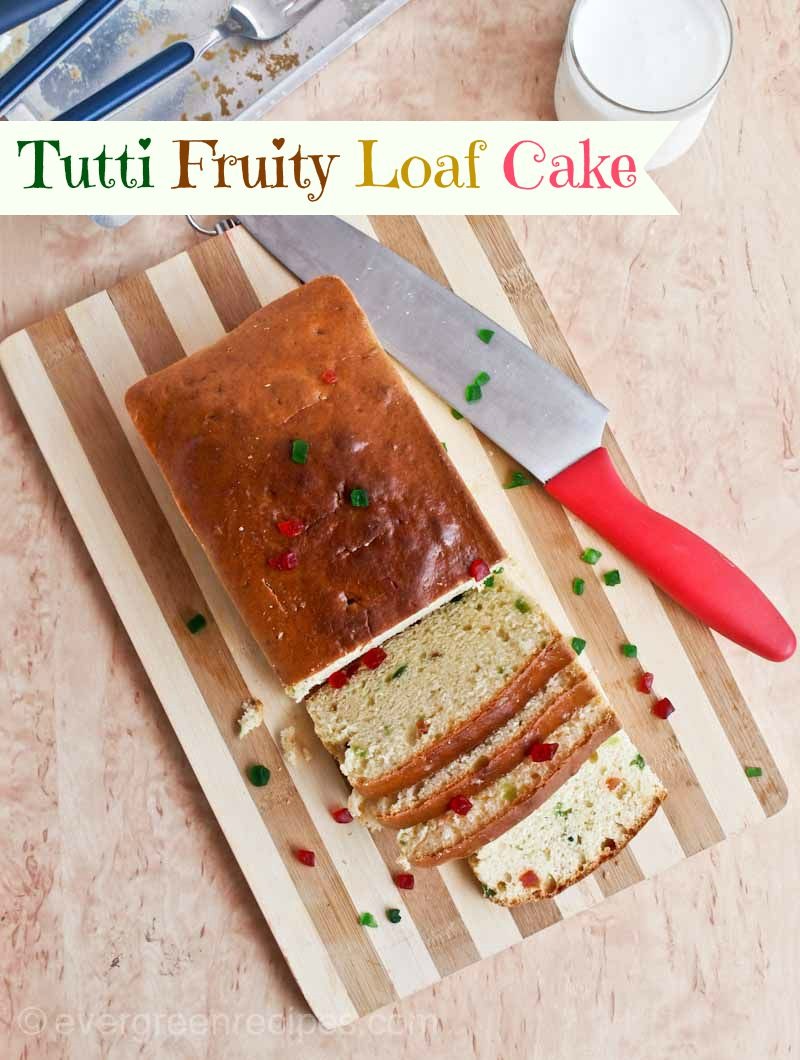 Here is the recipe of the tutti fruity loaf cake, another recipe from the list of most requested recipes from the readers. It's a delicious cake that anyone can bake easily if they follow the step by step method posted below.
So, what are you waiting for, look out for the ingredients mentioned in the table below and start preparing this awesomeness right away. I hope you will love it.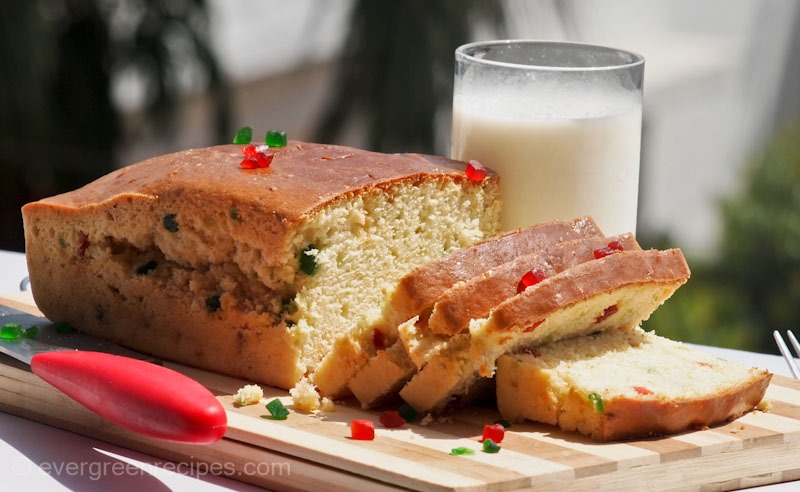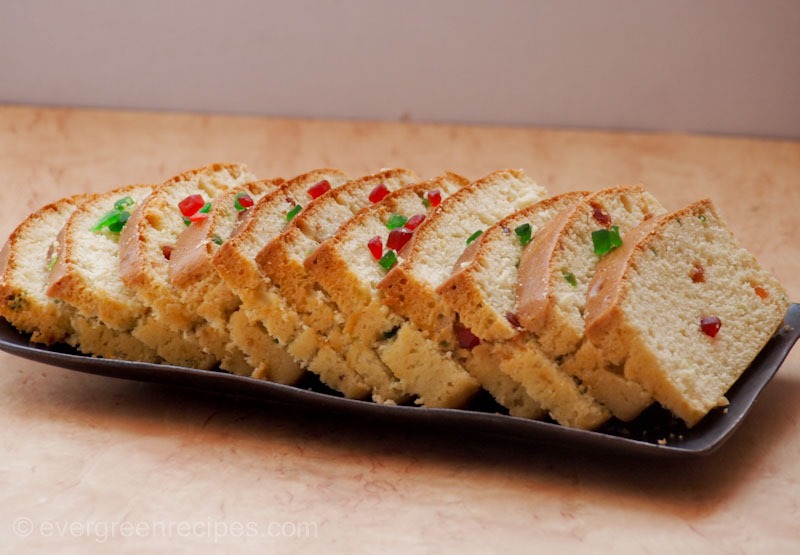 Preparation Time: 10 Minutes
Cooking Time: 35-40 Minutes
| | |
| --- | --- |
| Ingredients | Quantity |
| All purpose flour | 1.5 cup  / 1-1/2 cup |
| Baking powder | 2 teaspoon |
| Cooking soda | 1/4 teaspoon |
| Egg | 2 |
| Butter | 1/2 cup |
| Milk | 3/4 cup |
| Sugar | 3/4 cup |
| Vanilla essence | 1 teaspoon |
| Tutti fruity cherry | 2 tbsp |
Method:
1. Sieve the flour, baking powder and cooking soda in a broad bowl. Mix it well. Combine egg, butter and sugar in another bowl.  Beat the egg-sugar mixture with the hand blender or you can simply mix it spatula.

2. Beat till the mixture is frothy and sugar dissolves completely. Add milk and mix it well. Pre-heat the oven at 170 C .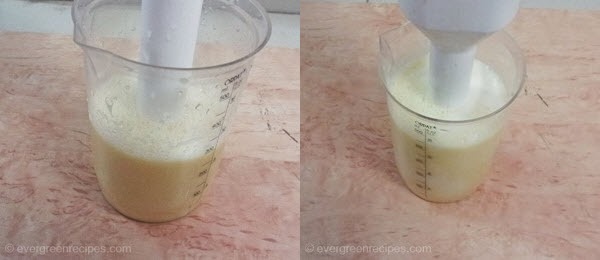 3. Add vanilla essence, mix it well. Now add this liquid egg-milk mixture to the flour. Mix it well.

4. Add tutti fruity cherry, mix it again.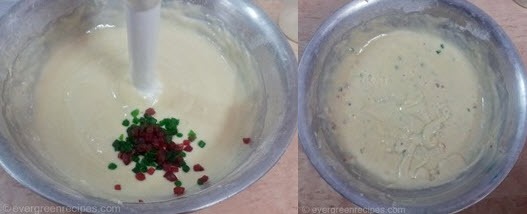 5. Grease the loaf mold with butter and dust with some flour. Pour the cake batter in the mold.

6. Bake it in a pre-heated oven at 170 C for 35-40 minutes. Insert a toothpick in the center of the cake, if it's come out clean, cake is ready. Cool it at room temperature.

7. Cut it into 1/2 inch slices, the delicious tutti fruity loaf cake is ready to serve.

8. Enjoy!!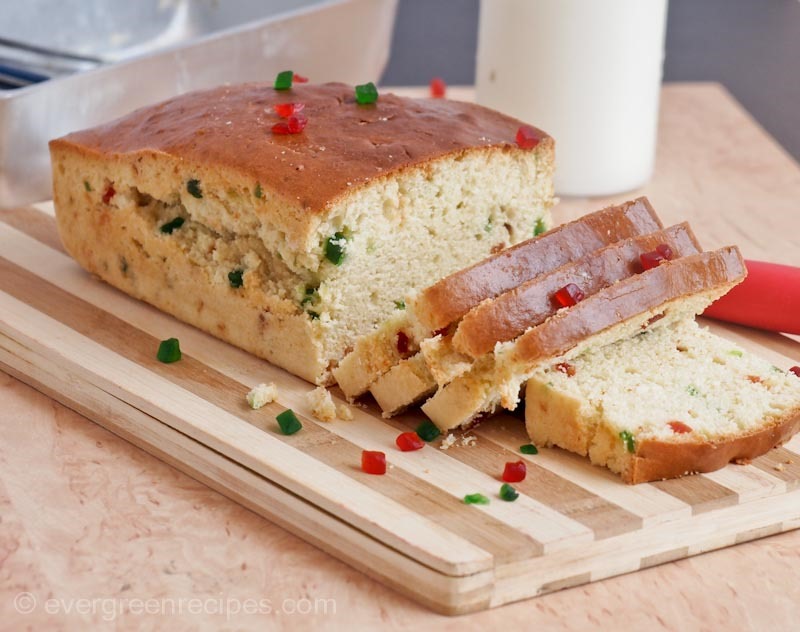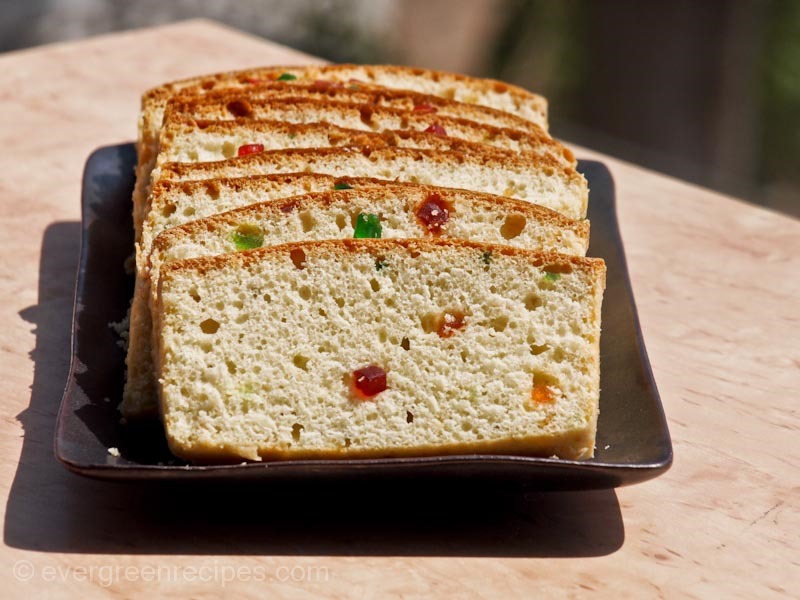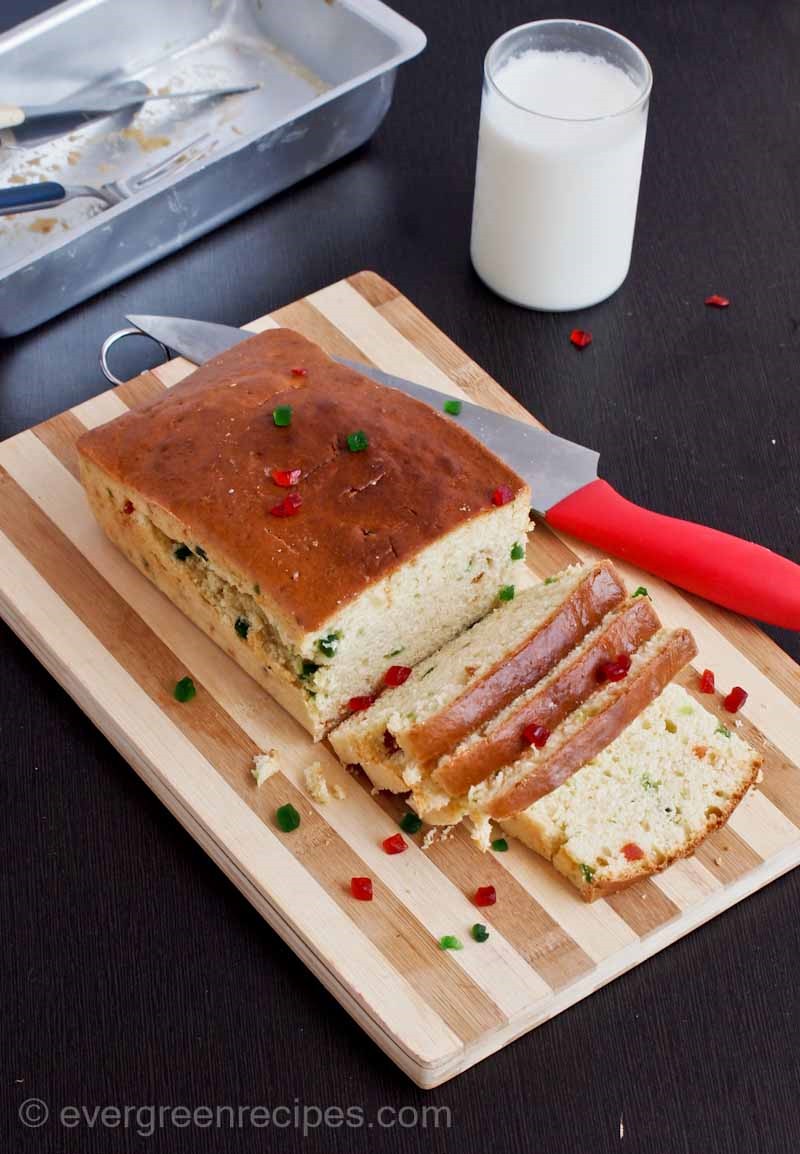 Got anything to say?
comments