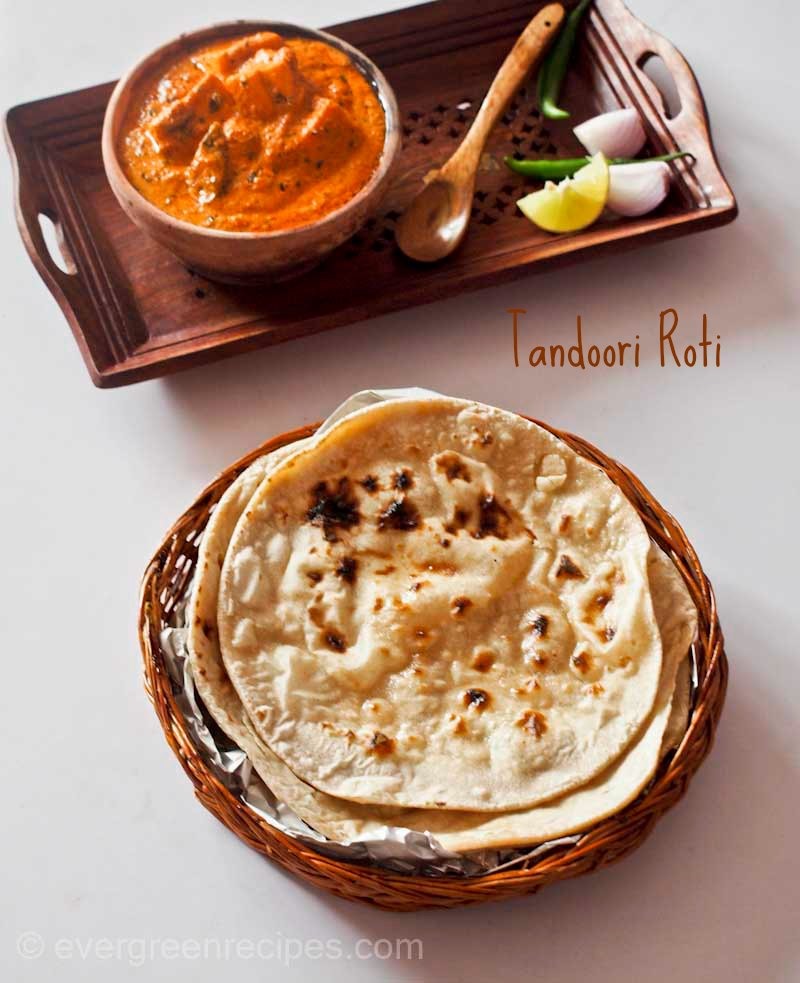 Here is the step by step process of preparing tandoori roti at home, This is the Roti I had with the Paneer Butter Masala, the recipe of which I shared earlier this week.
This Tandoori Roti can be had with any type of Gravy, it will enhance the deliciousness of your cuisine.
Though it will take some time get the perfectly looking Tandoori Roti, as the process is a bit tricky, but I've tried my best to simply it for you.
Follow the step by step process mentioned below to prepare this super delicious tandoori roti at home. I hope you will love it just like you loved all the other recipes shared on the blog. Enjoy.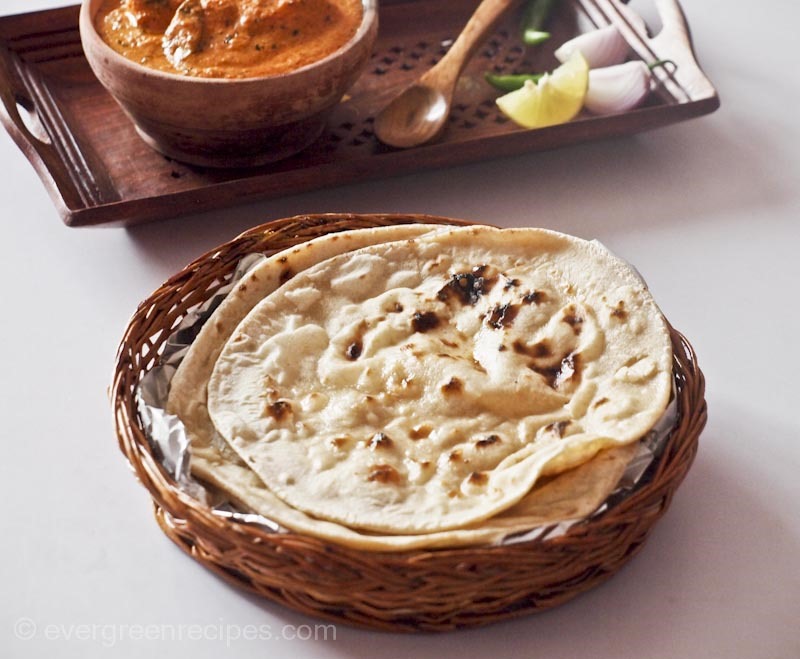 Preparation Time: 10-15 Minutes
Cooking Time: 10 Minutes
Serving: 8-10 Rotis
Ingredients For Tandoori Roti:
| | |
| --- | --- |
| Ingredients | Quantity |
| All purpose flour | 1 cup |
| Wheat flour | 1 cup |
| Salt | to taste |
| Vegetable oil | 1 tbsp |
| Water | to knead the dough |
Method:
1. In a bowl, add all-purpose flour, wheat flour, vegetable oil and salt. Mix it well, add little water at a time and knead the flour well to make the soft and pilable dough. Cover it with muslin cloth and let it rest for 30 minutes.

2. Take an small orange size ball from the dough and roll it using the rolling pin into a round shape as shown in the image below. The thickness of the roti should be neither thick not thin.

3. Apply water on one side of the chapatti very well so that it will stick to the tawa when you will cook the roti upside down boo furniture. Put it on the hot tawa (water side should stick to the tawa).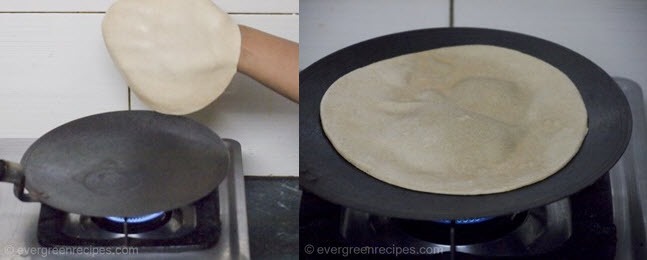 4. if it doesn't stick, don't lose hope. I've failed several times, before finally able to do it. In that case, keep it hold on to the tawa using a spatualla, when the tava is upside down.
Our purpose is not to put on a perfect show, but to make the roti get cooked. 🙂

5. Turn it around and make the other side get cooked. The rest of the process is preparing it just like any other chapati.
Apply some ghee or butter on it before having it with your favourite gravy.

6. Enjoy!!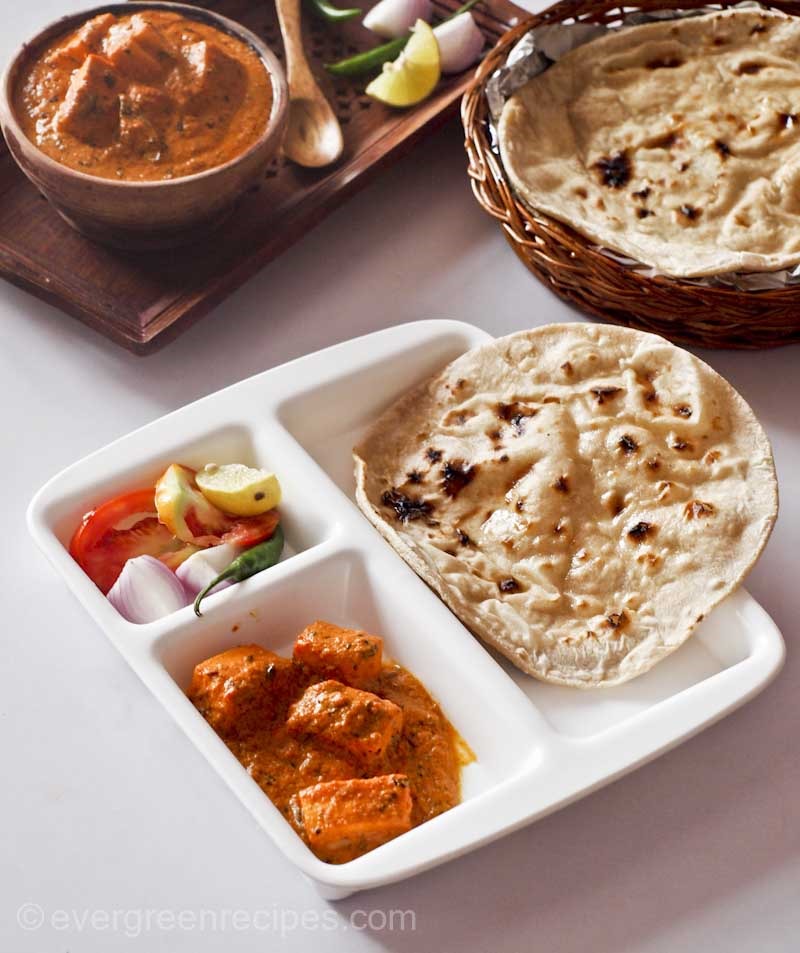 Got anything to say?
comments