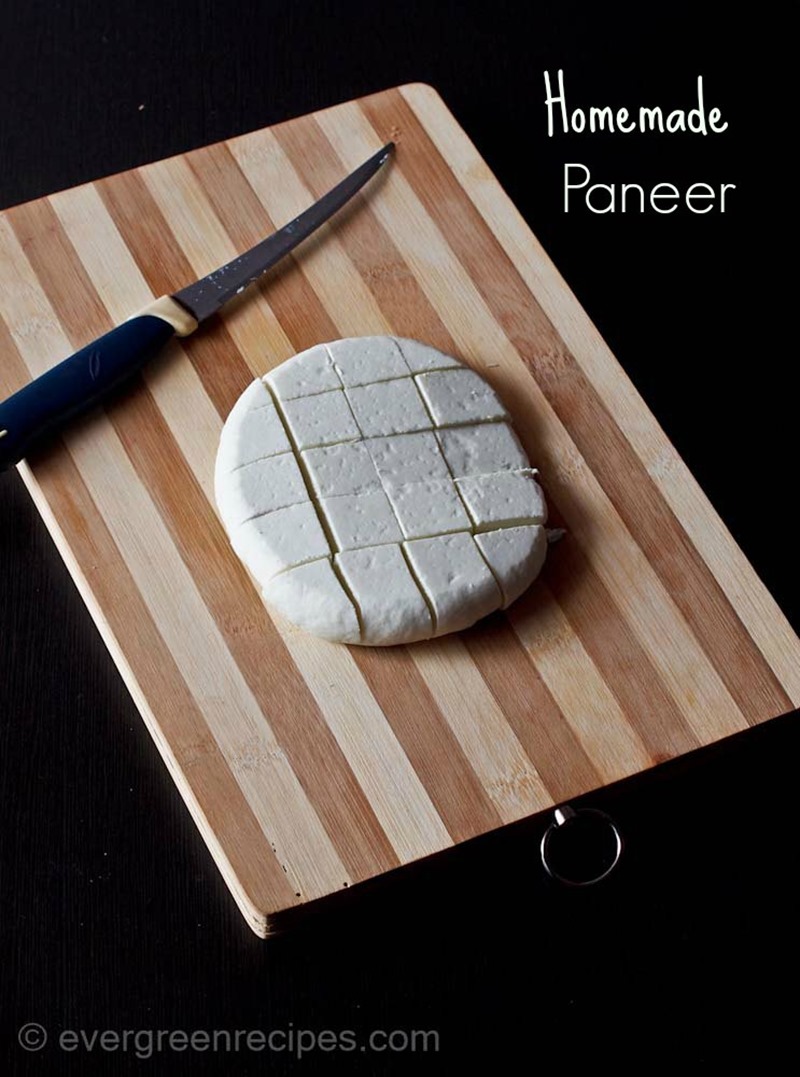 This post gives you step by step instructions for making Paneer (Indian Cottage Cheese) from Milk. Now, you will ask me why would you do that when it is readily available in local stores. Well, I personally think that you should know it can be easily made at home. And once you decide to make it at home, you will find the difference yourself.
Not only it is economical (1 Liter Milk can yield 200gms of Paneer), you are getting fresh, pure and free from any kind of adulteration, which should be your number one priority.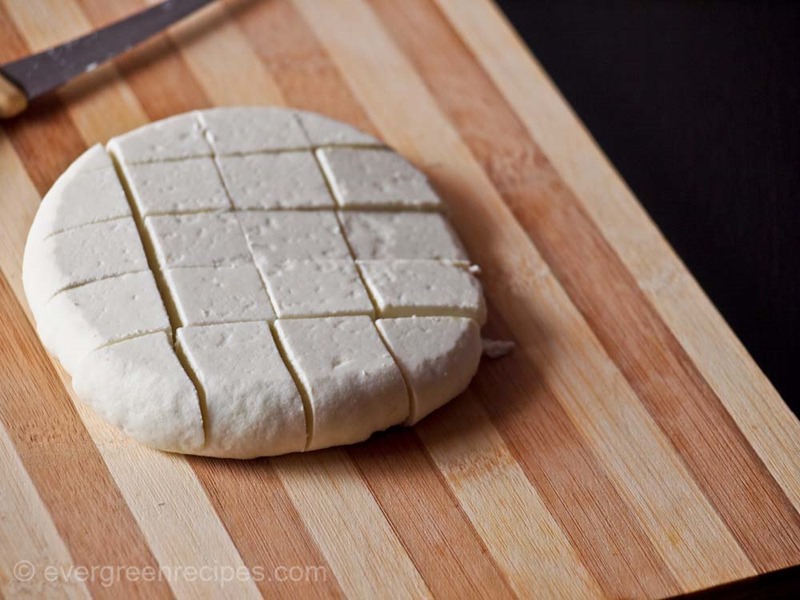 You can follow the step by step instructions along with photos of every step. And when you are done learning with how to make the paneer at home, you can head over to our Paneer Recipes section and cook the best delicious food for yourself and your family.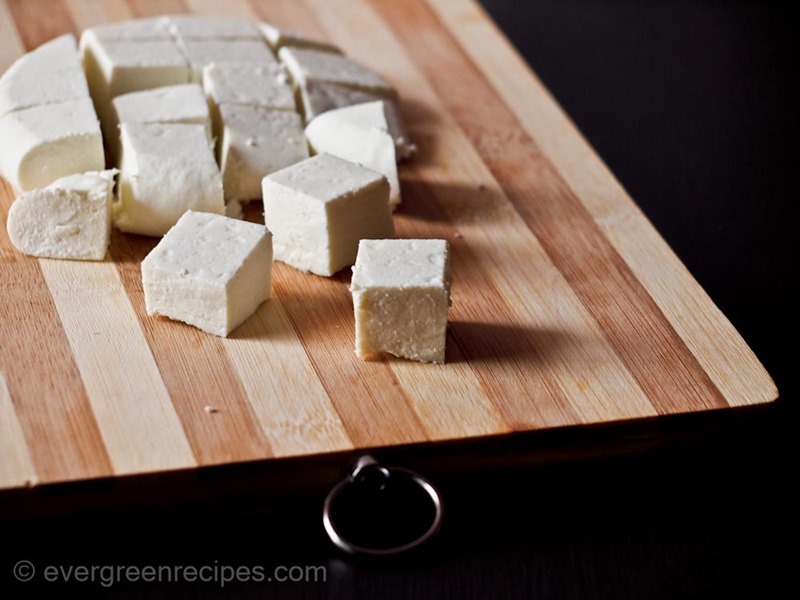 Preparation Time: 2-3 Minutes
Cooking Time: 6-7 Minutes
Serving: 300 gram (Approx.)
| | |
| --- | --- |
| Ingredients | Quantity |
| Milk (full fat) | 1.5 liter |
| Vinegar / lemon juice | 2 teaspoon |
Method:
1. Take the milk in a wok and boil it, then switch off the flame and let and wait for 5-6 minutes. Then add two teaspoon Vinegar and mix it well. You will see the milk curdle in a few minutes.
Note: You can add some more Vinegar if the curdle doesn't appear.

2. You will see the milk curdled completely and the water has separated from it. Put a muslin cloth over a Pan and pour the Milk over it.
3.The Water will get collected in the pan and Curdled milk will get collected in the muslin cloth.
Note: Don't discard the water, because it is very nutritious, you can make soup from this water

4. Squeeze the muslin cloth to rid of the water from the Curdled milk.
5. Now, put it under a heavy object (2-3KG) for an hours or two.

6. After an hour or so, you will find the Paneer is set, you can store it as it is and cut out the portions and dice them whenever you need.

7. Enjoy!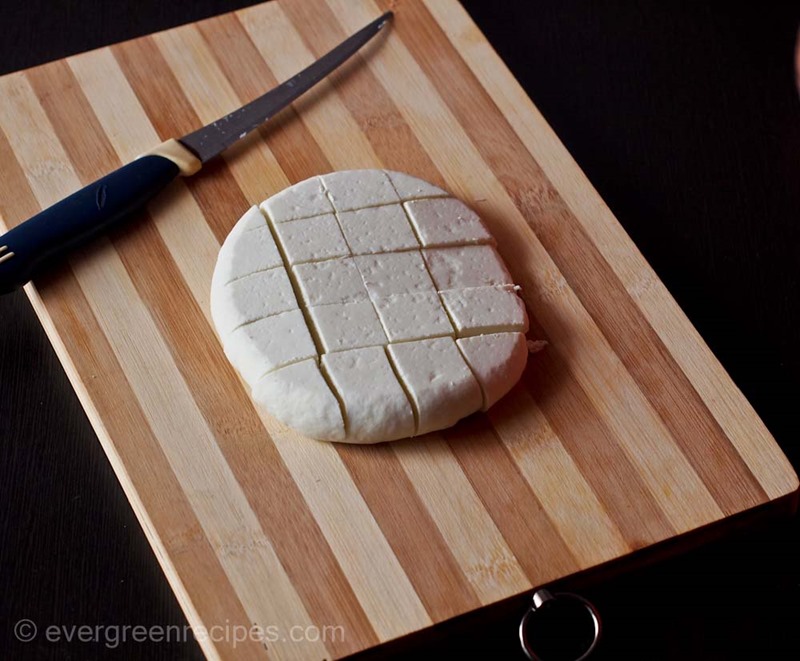 Got anything to say?
comments