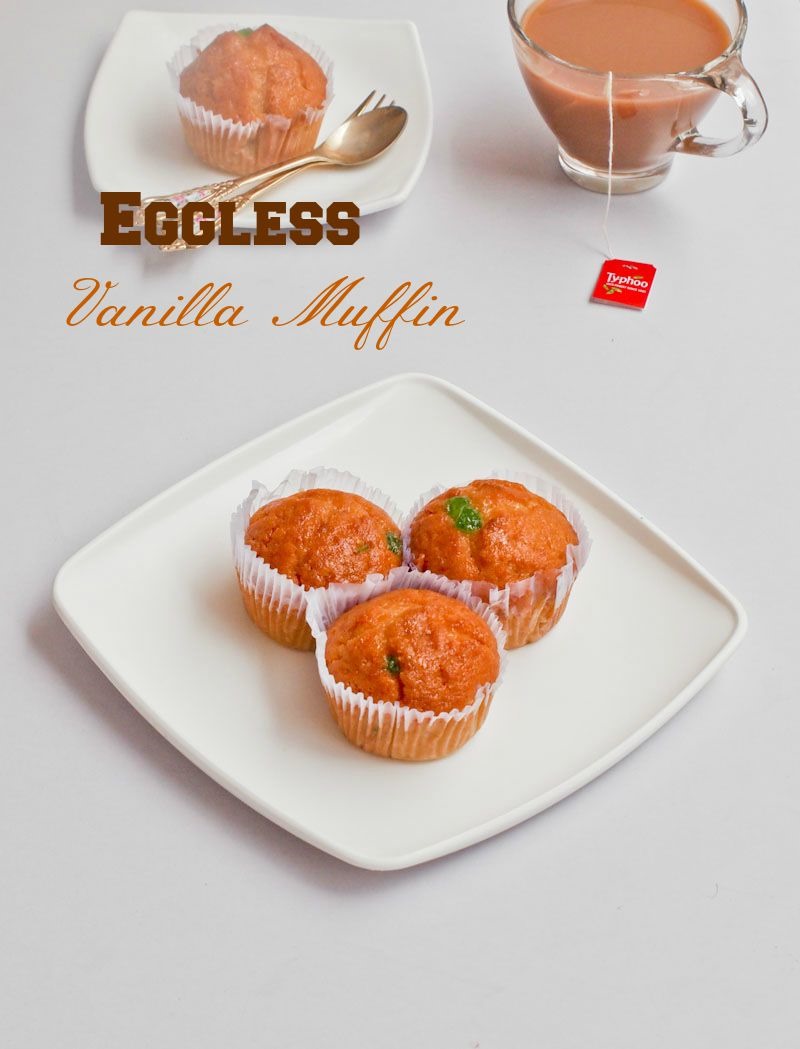 Here is the recipe of delicious Tutti Fruity Muffins that are super simple and super easy to make.  Now that I am baking more often, I've found this one very easy to prepare in comparison to other muffins I've shared.
Partly because they needed some kind of dressing with different creams on the top, this one is simple yet delicious, especially the kids are going to love it.
So, follow the easy steps and prepare them to store for a few days so that you have something to munch on whenever you feel like. Enjoy.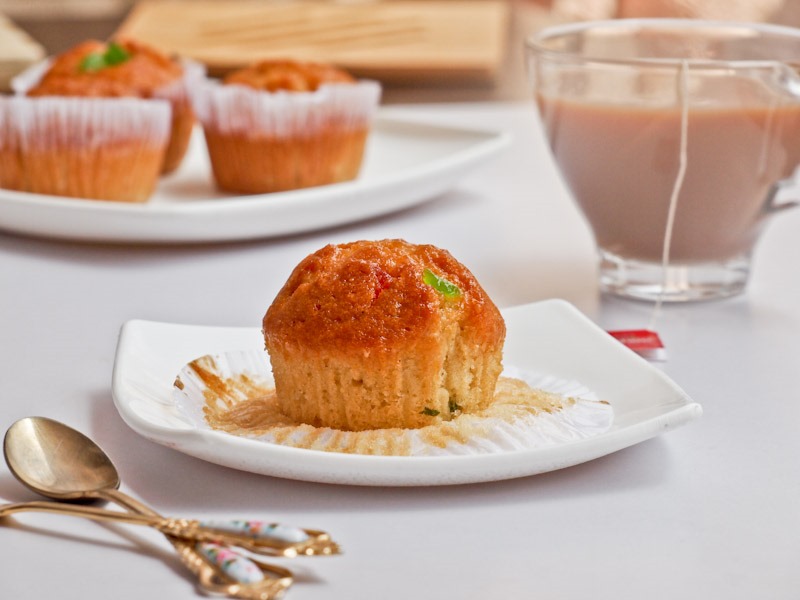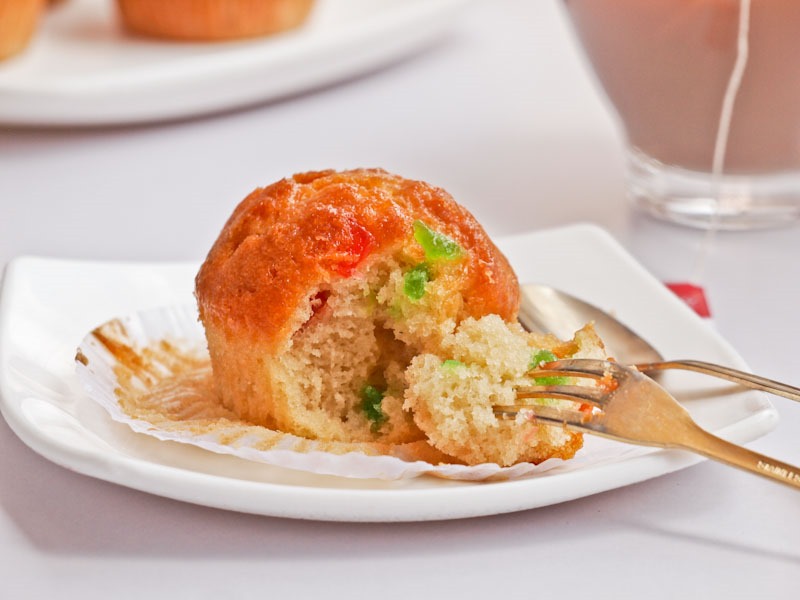 Preparation Time: 10 Minutes
Cooking Time: 25-30 Minutes
Serving: 6 (1 for each)
| | |
| --- | --- |
| Ingredients | Quantity |
| All-purpose flour | 1 cup |
| Baking Powder | 1 teaspoon |
| Cooking Soda | 1/4 teaspoon |
| Vegetable oil | 1/4 cup |
| Sugar | 1/2 cup |
| Curd/ yogurt | 1/2 cup |
| Vanilla essence | 1 teaspoon |
| Tuity fruity cherry | 2 tablespoon |
| Milk | 1/4 cup |
Method:
1. Take the curd in a bowl and beat well till smooth and creamy. Add in baking powder and cooking soda.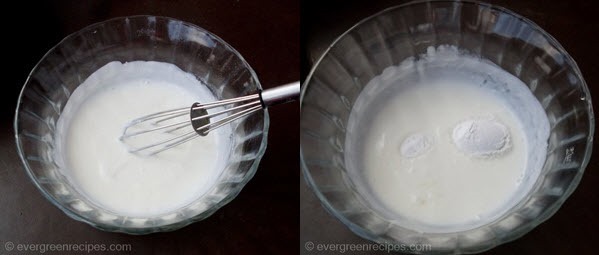 2. Mix it well, you will notice that the curd is foamy. Then add in vanilla essence.

3. Now take the sugar, milk and vegetable oil into another bowl and mix it well, till the sugar dissolves completely. Preheat the oven at 180 C for 12-14 minutes. you can use the same temperature for convection mode of a microwave oven too.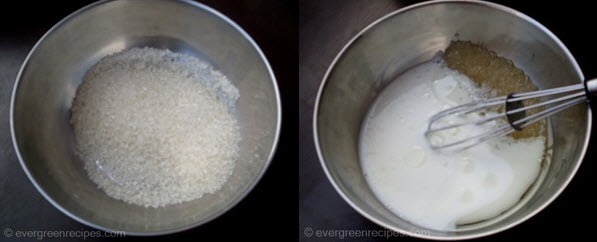 4. Add the sugar-milk mixture in the curd and mix it well. Add in flour and mix, there should be no lumps in the batter.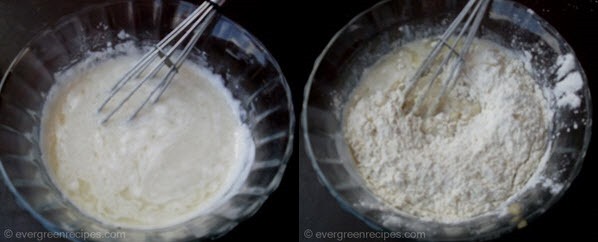 5. Now add tutti fruity cherry in the batter and mix. Line a muffin tray with muffin liners and spoon the batter in the muffin liners till it reaches ¾ part of the liners. Do not delay in Baking after you pour the batter into the mold. 

6. Bake it in a pre-heated oven at 180 C for 25-30 minutes. Insert a toothpick in the center of the muffins, if it comes out clean, that means muffin is ready. Enjoy these delicious homemade muffins.

7. Enjoy!!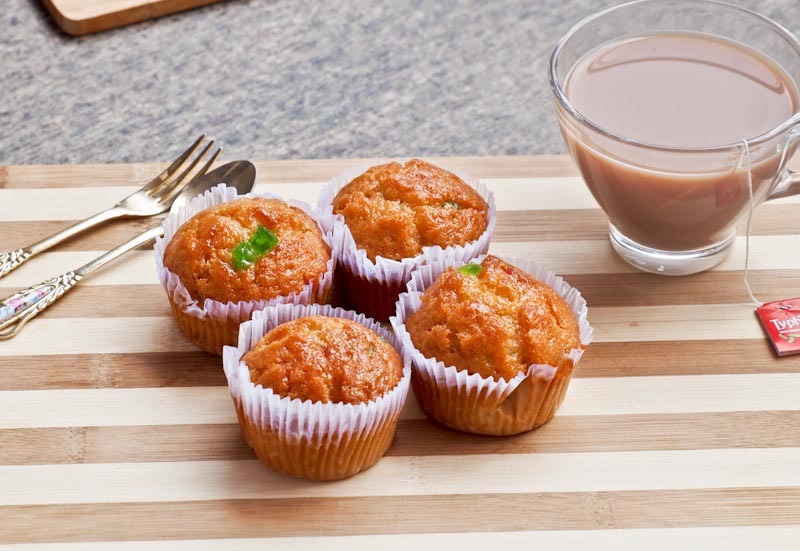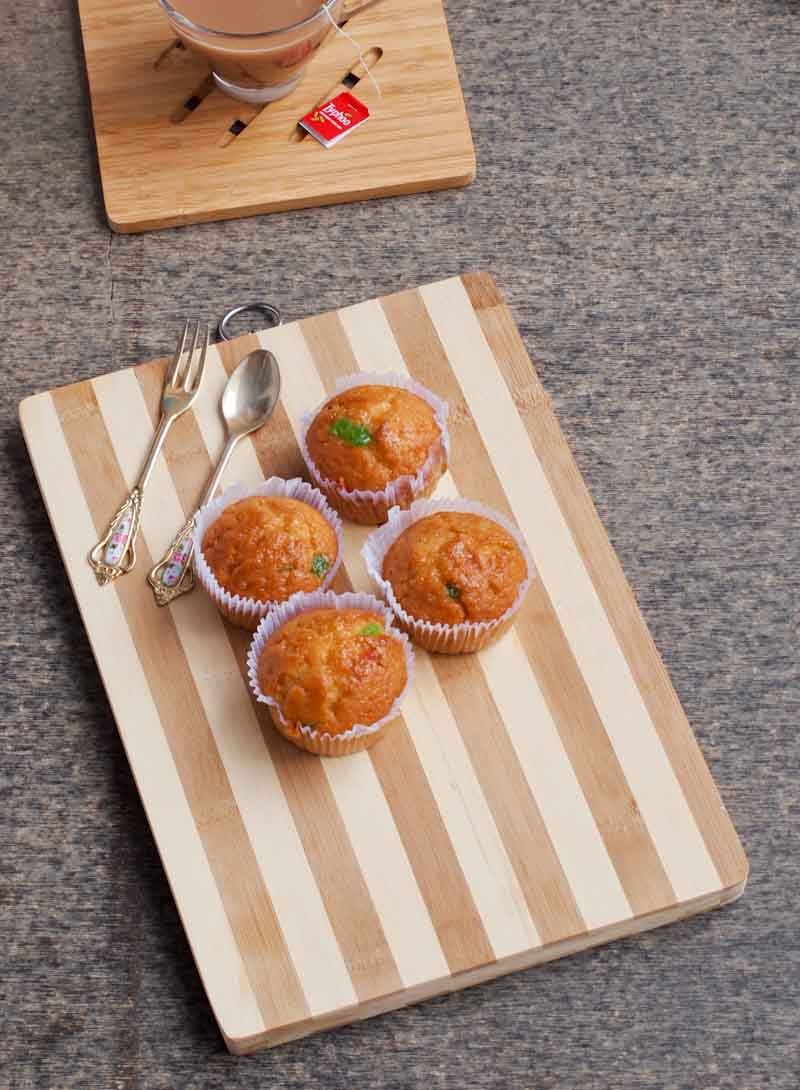 Got anything to say?
comments