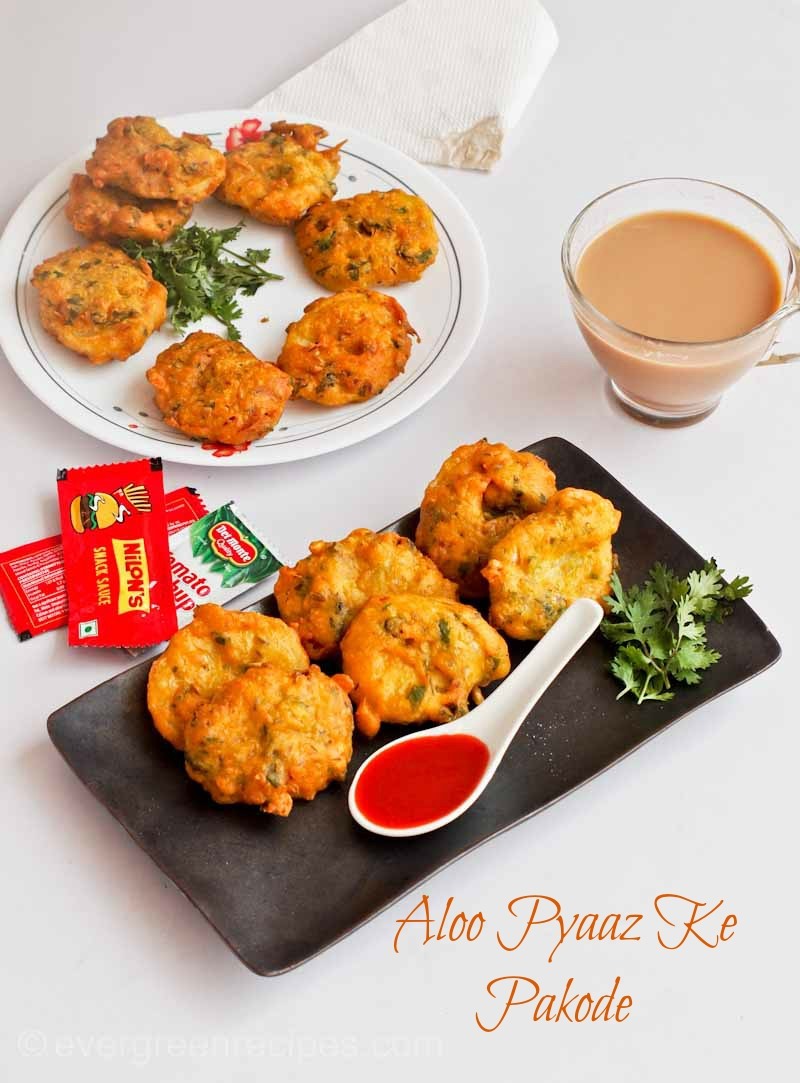 Here is the recipe of Aloo Pyaaz ke Pakore, a perfect thing to have while enjoying your evening tea.
I have shared quite a lot of them in the past, so this just add one more to the collection. You can head over to the Evening Snacks page to get all of them.
Follow the step by step method mentioned below to prepare these delicious Aloo Pyaaz ke Pakore. Enjoy.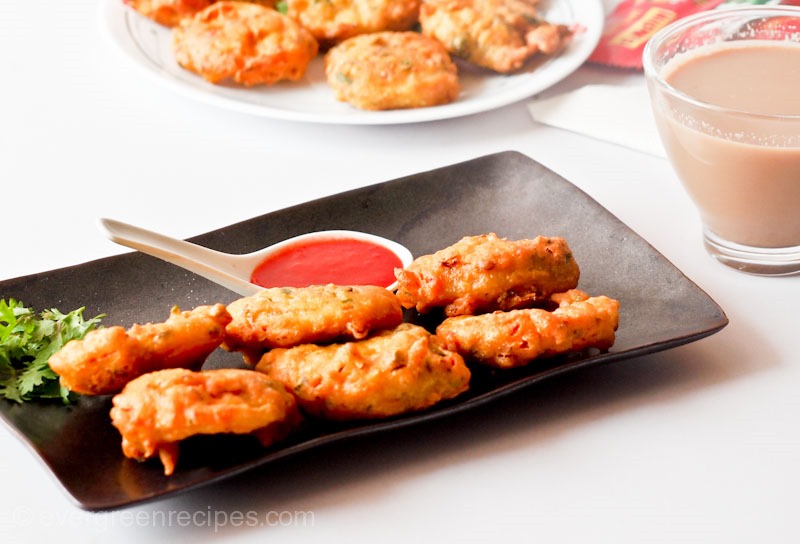 Preparation Time: 10-12 Minutes
Cooking Time: 10-15 Minutes
Serving: 6
| | |
| --- | --- |
| Ingredients | Quantity |
| Potato (Boiled, peeled and cut into thin slices) | 4 medium size |
| Chickpea flour,  besan | 1 cup |
| Green chilly, hari mirch | 3 |
| Onion, pyaaz | 1 |
| Coriander leaves, dhaniya patti | 1/2 cup |
| Fennel seeds, saunf | 1 teaspoon |
| Coriander seeds, khada dhaniya crushed | 1/2 teaspoon |
| Turmeric powder, haldi | 1/2 teaspoon |
| Cumin seeds, zeera | 1 teaspoon |
| Salt | to taste |
| Cooking soda | 1/4 teaspoon |
| Ginger, grated | 1 teaspoon |
| Water | 1 cup (approx) |
Method:
1. Take the boiled and cooled potato, peel off the skin of the potato and cut it into the thin slices. Take the bowl and add chickpea flour, green chilly, coriander leaves, cumin seeds, fennel seeds, turmeric powder ginger, onion, coriander seeds and cooking soda. Mix it well, add small amount of the water and make the batter.

2. Batter consistency should not be thick neither thin. We have to coat the potato slices with this batter.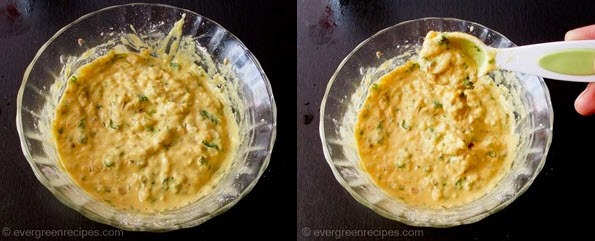 3. Keep the potato ready for coating. Take one of the potato slice and dip in the batter for coating from all the sides.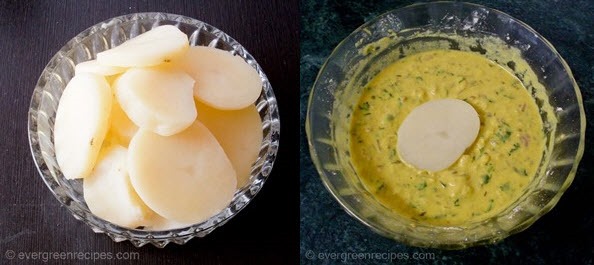 4. Heat the wok with oil and put the coated sliced in the hot oil. Put 6-7 at a time.

5. Deep fry it on a medium to low flame till golden and crisp from both the sides. Do the same with the rest of the slices. Delicious and crispy pakore is ready to serve. Serve hot with your favorite dip.

6. Enjoy!!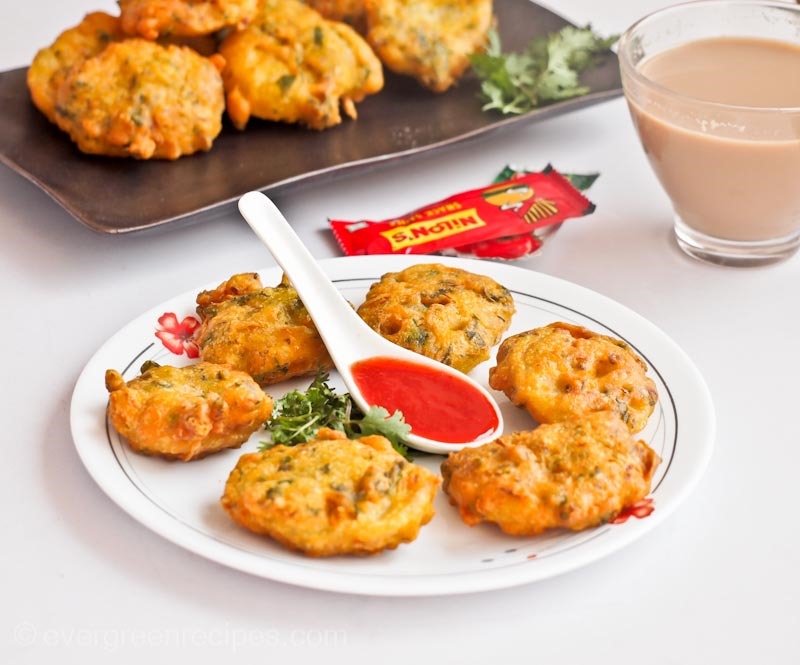 Got anything to say?
comments