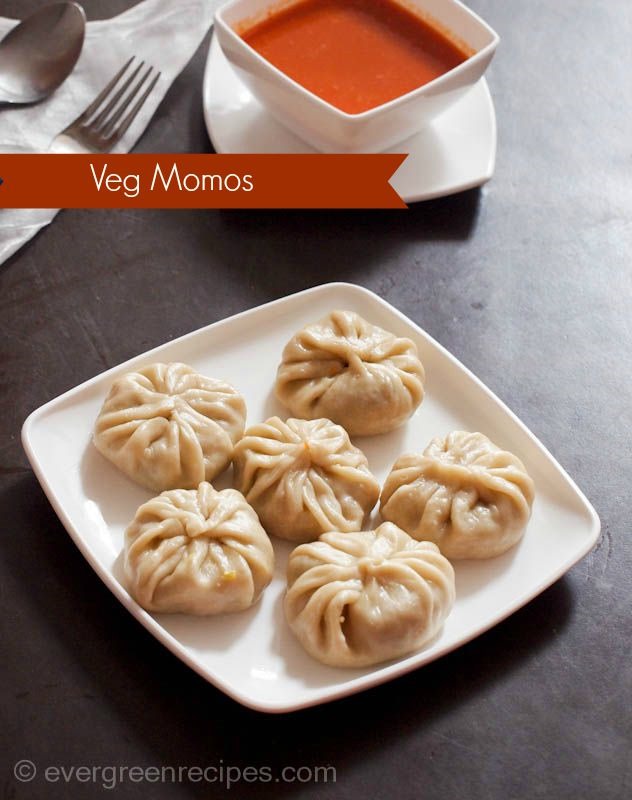 Here is the recipe of Momos for people who love this small spicy balls of deliciousness. Momo is a type of dumpling that originates from Tibet, but it's origin can be debated, but let's just save the debate for some other day and focus on these hot spicy Momos.
The special chutney that Momos are had with is an important ingredient which should not be missed. You can prepare these super delicious Momos in your own kitchen by following the simple and easy recipe along with photos. I hope you will love this recipe as much as I did.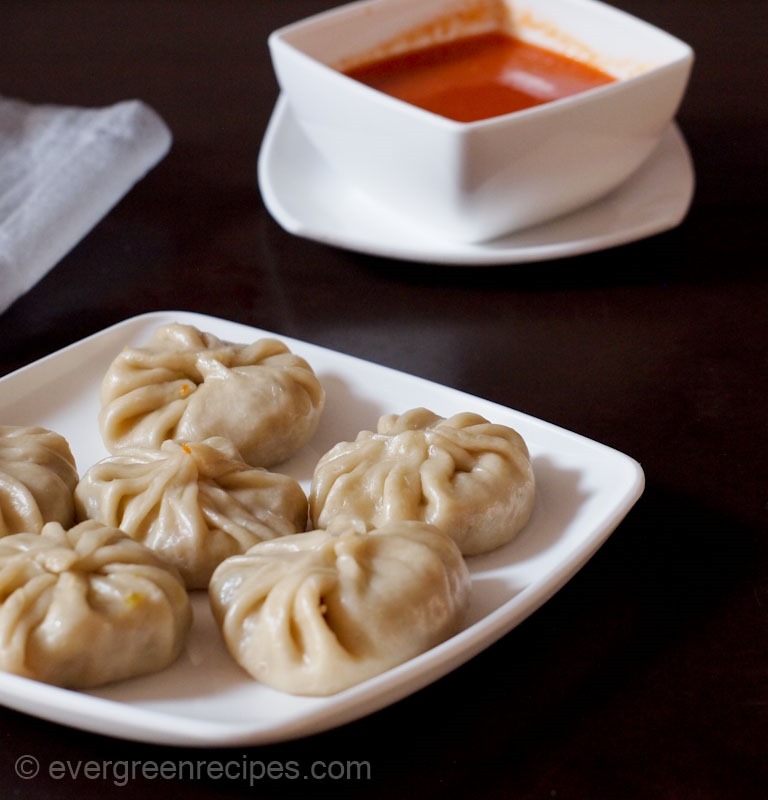 Preparation Time: 20 Minutes
Cooking Time: 10 Minutes
Serving: 4
Ingredients for filling:
| | |
| --- | --- |
| Ingredients | Quantity |
| Garlic (chopped) | 2 tablespoon |
| Ginger (chopped) | 1 tablespoon |
| Onion | 1 |
| Cabbage | 1.5 cup |
| Capsicum | 1/2 cup |
| Carrot | 1/2 cup |
| Pepper powder | 1 teaspoon |
| Salt | to taste |
| Red chilly sauce | 2 tablespoon |
| Vegetable oil | 3 tablespoon |
| All purpose flour | 2 cup |
Method:
1. Chop capsicum, cabbage, carrot and onion finely as shown in the image below. I used my food processor to chop the veggies. Heat the wok with oil and sauté with garlic and ginger.

2. Add onion in the wok, fry it till translucent in color.

3. Then add carrot and capsicum, cook on high flame for few seconds.

4. Add cabbage, salt, red chilly sauce and pepper powder. Mix it well.

5. Cook on medium flame for 4-5 minutes till nice aroma comes from the veggies. Switch off the flame, filling is ready for Momos.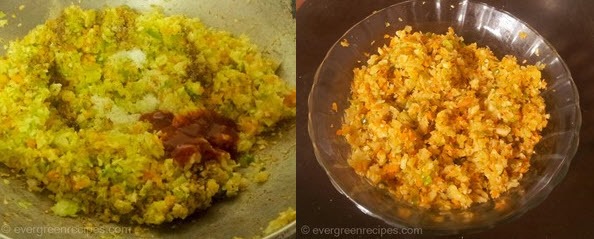 6. Take flour in a broad bowl and knead the flour to make a soft dough.

7. Divide the dough into 15 equal portions.

8. Take one portion of the dough and roll it using the rolling pin into a circle of 3-4-inch diameter. Put 2 tablespoon of filling in the center.

9. Start folding and forming the pleats one by one. Join the pleats in the center as shown below in the image.

10. You can also make the Momo in this shape as shown below in the image. Cover the Momos with wet muslin cloth or napkin till you are ready to steam the Momos.

11. You can steam in Microwave or in a Momo steamer. But I used my kadhai for that. Put 2 glass of water in the kadhai and let it boil. Then put steal channa in which steam can pass. Put Momos on the steal channa and cover . Steam cook for 8-10 minutes on medium flame.

12. Here is the image of steam cooked momos. Delicious, Spicy hot Momos are ready to serve.

13. Enjoy!!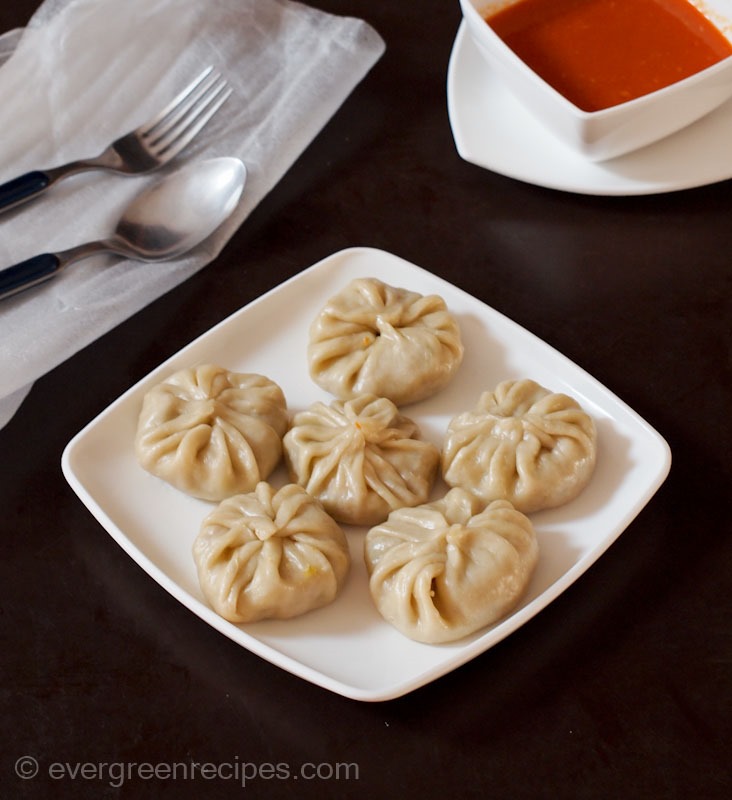 Got anything to say?
comments