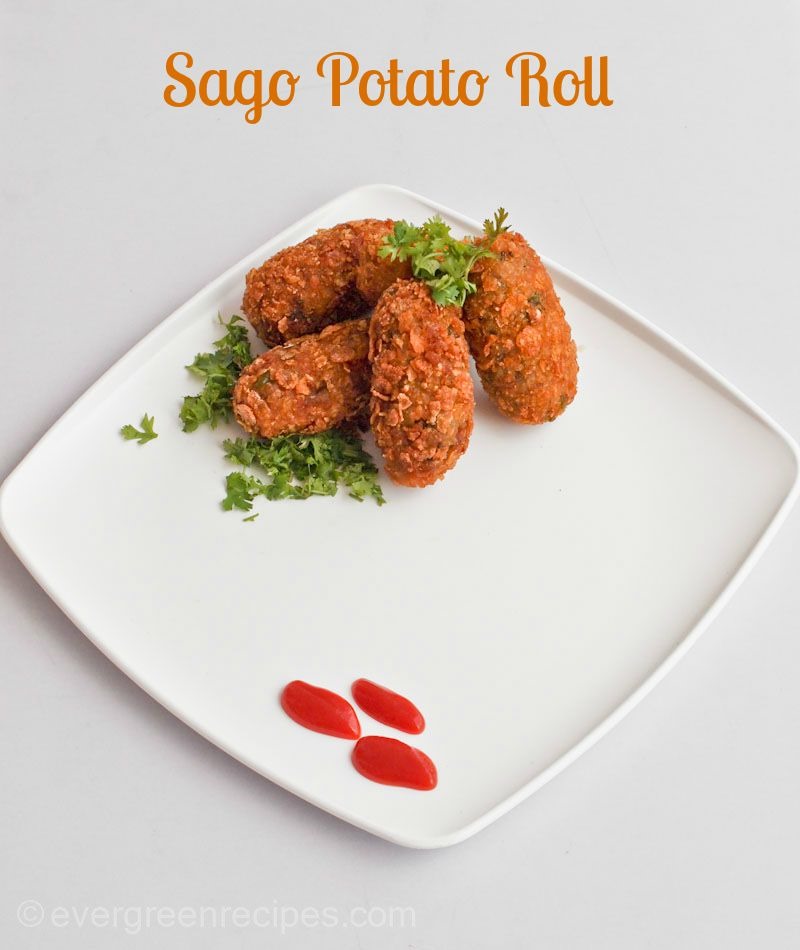 Here is the recipe of Sago Potato Roll, one more spicy and delicious thing to enjoy with your evening tea. Or have it simply when you feel like having it.
These balls of awesomeness are prepared using the potato and sago as a key ingredients, then they are given the crusting of corn flake to make it crispy.
You can follow the step by step process of preparing these super delicious Sago Potato balls at home, I hope you will love it as much as we did making it.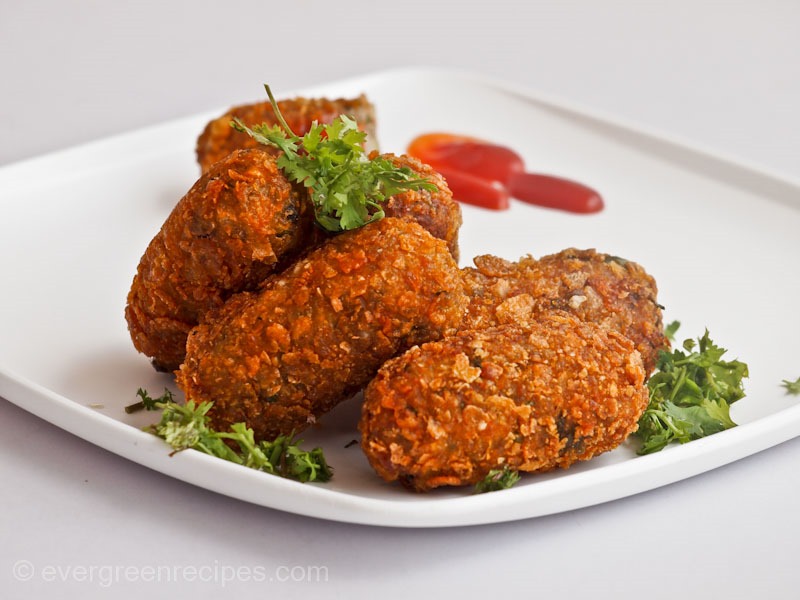 Preparation Time: 10 Minutes
Cooking Time: 8-10 Minutes
Serving: 4
| | |
| --- | --- |
| Ingredients | Quantity |
| Sago / sabudana | 1 cup |
| Potato, boiled, peeled and mashed | 1- 1/2 cup |
| Green chilly, chopped | 6 |
| Coriander leaves, chopped | 1/2 cup chopped |
| Lemon juice | 2 teaspoon |
| Dry mango powder | 1/2 teaspoon |
| Roasted peanut (Coarsely ground) | 1/2 cup |
| Salt | to taste |
| Corn flakes, crushed | 1 cup |
| All purpose flour | 3 tbsp. |
| Corn flour | tbsp. |
| Vegetable oil | for deep frying |
Method:
1. Keep all the ingredients for sago potato rolls ready. Wash and soak the sago for 1 hour. Drain the water completely and squeeze it to remove the excess water. Combine soaked sago,  potato, peanuts, green chilly, coriander leaves, lemon juice, dry mango powder and salt in a big bow and mix it well.

2. Divide the mixture into 9-10 equal portions. Take one portion of the mixture and roll it into an oval shape as shown in the image below. Do the same with the rest of the mixture.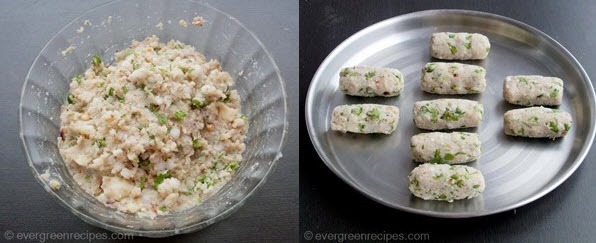 3. Now combine corn flour and all-purpose flour in a bowl and add 1/4 cup of water. Mix it well. We will use this paste for dipping each ball so that the balls can coat the corn flakes well.

4. Dip the ball in the flour paste well, then put it in the corn flakes and roll the balls so that the balls can coat the corn flakes well. Do the same with the rest of the balls.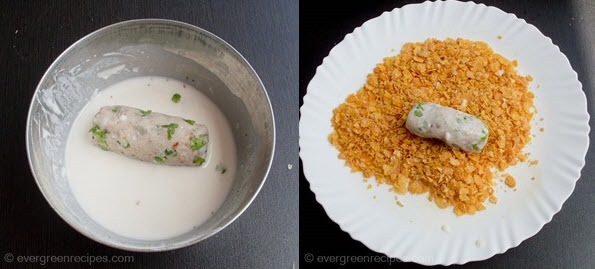 5. Heat the wok/ kadhai with oil, deep fry it on medium flame till golden and crisp from all the sides.

6. I fried in two batches. Take out the fried rolls on tissue paper to get  rid of the extra oil. Serve hot with your favorite sauce.

7. Enjoy!!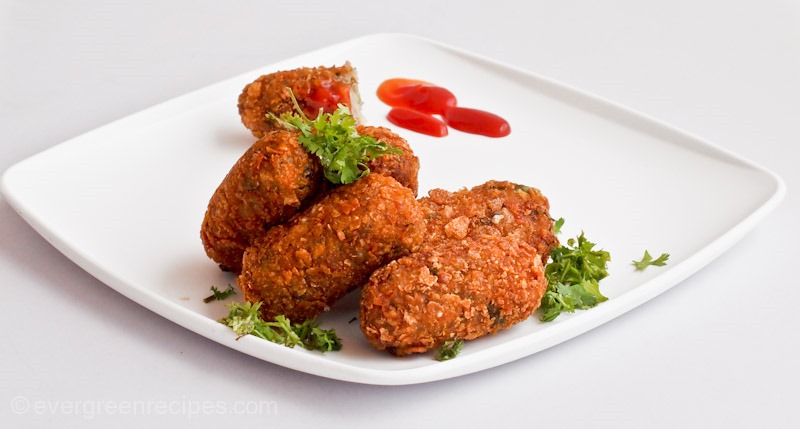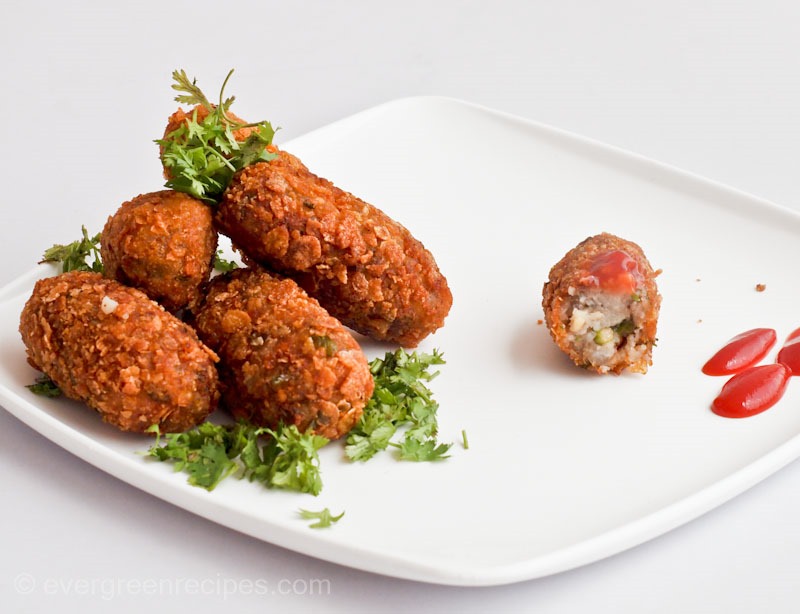 6.
Got anything to say?
comments