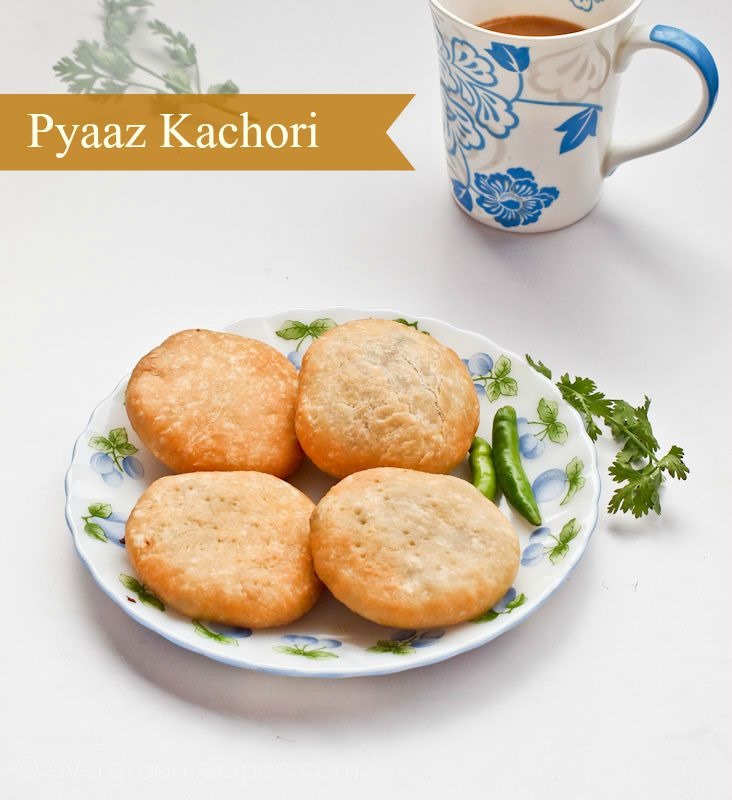 Here is a recipe of Spicy Onion Kachori to recharge your taste buds. I am still amazed that so simple recipe can taste so good. All credit goes to the spicy filling used for it which has Onion as the key ingredient.
Several studies show that people who love spicy, live longer and it also increases metabolism which results in faster calorie burn. So, that's one more  reason to have these without any guilt.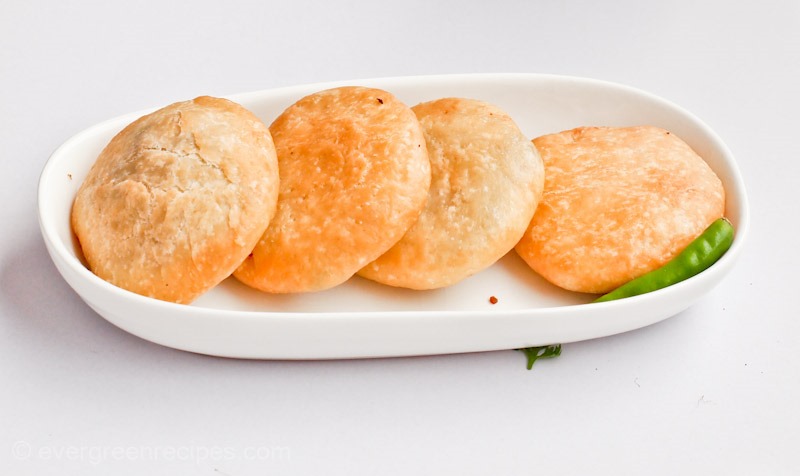 Prepare these awesomely delicious Onion Kachoris at home by following the step by step process along with photos. I hope you like this one as well.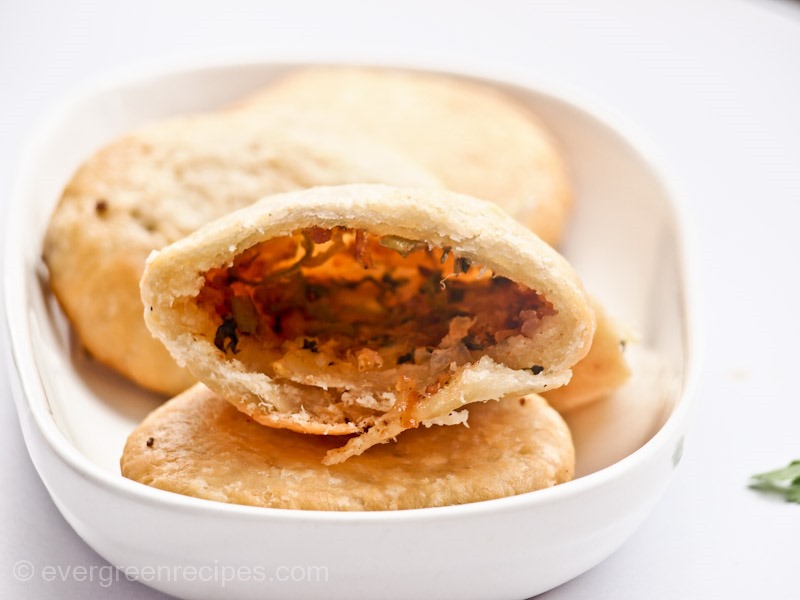 Preparation Time: 15-16 Minutes
Cooking Time: 12-14 Minutes
Serving: 3 (2 for each)
Ingredients for Stuffing:
| | |
| --- | --- |
| Ingredients | Quantity |
| Cumin seeds | 1/2 teaspoon |
| Asafetida | 1/4 teaspoon |
| Onion | 3 |
| Green Chilly | 1 |
| Coriander leaves | 2 tablespoon |
| Crushed Garlic | 1/2 teaspoon |
| Grated ginger | 1/2 teaspoon |
| Salt | to taste |
| Red chilly powder | 1/4 teaspoon |
| Oil | 1 tablespoon |
Ingredients for Kachori:
| | |
| --- | --- |
| All purpose flour/ Maida | 1.5 cup |
| Salt | 1/4 teaspoon |
| Oil | 2 tablespoon to add in the flour |
| Water | to knead the dough |
| Vegetable oil | for deep frying the kachoris |
Method:
1. Heat the non-stick pan with oil and temper with cumin seeds. When it starts crackling add onion. Fry it till onions are translucent.

2. Add in chopped green chilly, coriander leaves, asafetida, ginger, garlic, salt and red chilly powder.

3. Mix it well and cook the spices for another 4-5 minutes till onions are light golden in the color. Switch off the flame and keep it aside.

4. Combine flour, salt and oil into another bowl and mix it well . Now add water and knead the flour to make the tight dough. Divide the dough into 8 equal portions.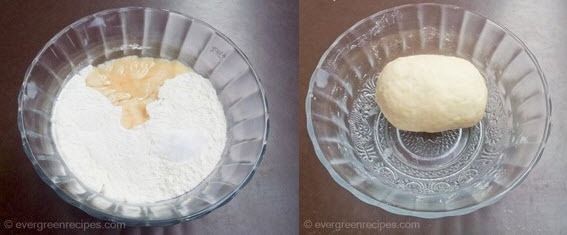 5. Take one portion of the dough and flatten it with your palms as shown below in the image. Put 2 teaspoon stuffing in the center of the dough.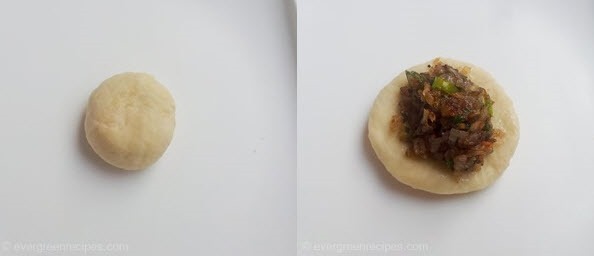 6. Close the edges by applying some water so that the filling doesn't come out in the oil when you deep fry the kachoris. Press the dough after the filling to give them the final shape of Kachoris. Do the same with the rest of the dough.

7. Heat the wok with oil and deep fry the kachoris on very low flame till light golden in the color and crispy. I deep fried it in two batches. Delicious kachori is ready to serve, serve hot with your favourite chutney, sauce or you can simply have with a cup of tea.

8. Enjoy!!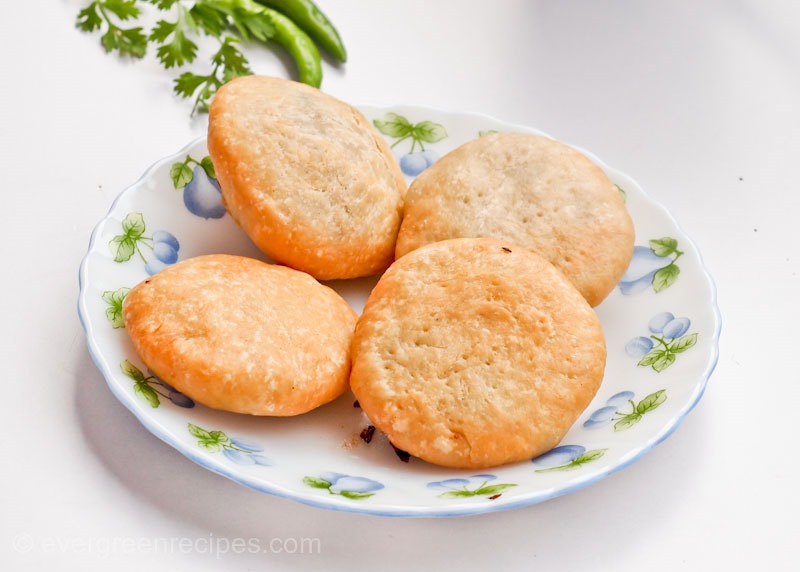 Got anything to say?
comments