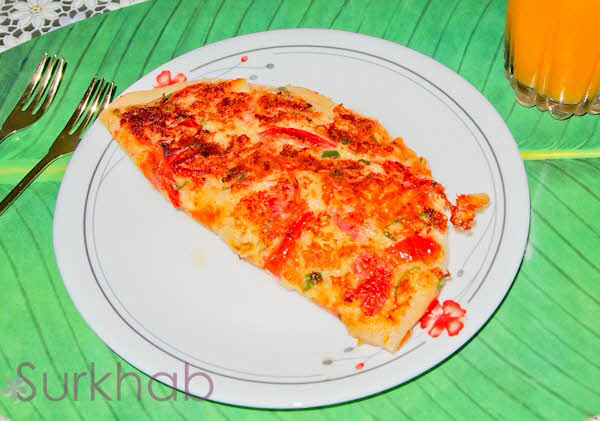 I learned this Mughlai paratha from my mom, It is spicy, delicious and stuffed with potato and paneer filling. I love this paratha. I prepared this paratha last night for dinner and my family enjoyed a lot. They said Bahu ho toh aisi  (I am a prospective daughter in law). Try it and I am sure you are going to love it. Learn how to make Mughlai parathe by following this recipe.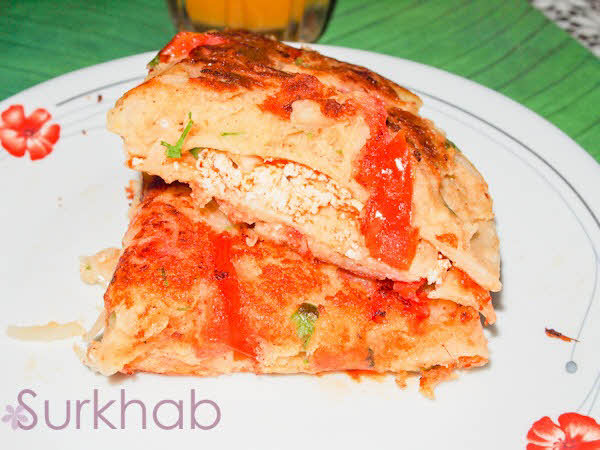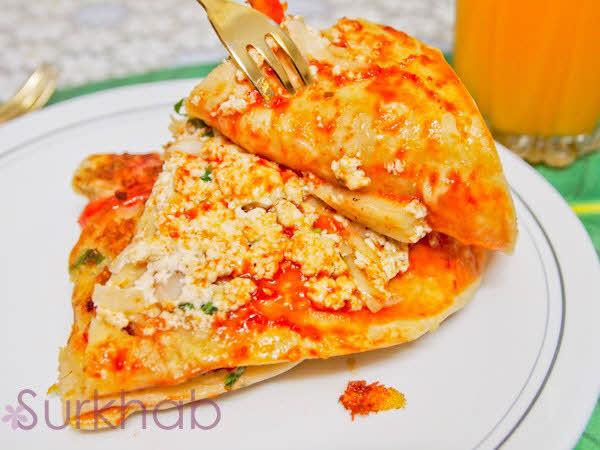 Preparation Time: 15 Minutes
Cooking Time: 7 Minutes
| | |
| --- | --- |
| Ingredients | Quantity |
| All-purpose flour | 1  & 1/2 cup |
| Potato | 7-8 medium size |
| Gram flour/ besan | 3 teaspoon |
| Onion, chopped | 2 and 1 tbsp more |
| Green chilies, chopped | 7-8 plus 1 more |
| Red chili powder | 1/2 teaspoon plus 1/4 tsp |
| Roasted Cumin powder | 1/4 teaspoon plus 1/8 tsp |
| Salt | to taste |
| Paneer | 250 gram |
| Coriander leaves | 1/2 bunch plus 1 teaspoon |
| Tomato | 2 |
| Tomato ketchup | for spreading |
Method:
1. Boil, peel and mashed potatoes.

2. Take mashed potato in a bowl, add gram flour, green chilies, red chili powder, roasted cumin powder, salt, coriander leaves, chopped onion and tomato. Mix well and potato filling is ready.

3. Mash the paneer, add onion, green chili, coriander leaves, red chili powder, cumin powder and salt. Mix well and paneer filling is ready.

4. Take the all purpose flour and add salt in a bowl and add small amount of water to make smooth dough. Divide the dough into 10 equal portions. Take one portion of the dough and roll it like a chapatti.

5. Heat the tawa and put the chapatti on tawa/ pan on a low heat. Now apply potato filling on one side of paratha as shown below.

6. Now reverse (turn to the other side) the Mughlai Paratha with the help of a spatula. Apply 2-3 teaspoon oil on the stuffed potato sides and cook it till it is light golden and crisp.

7. Spread the tomato ketchup, and make a cut mark in the center dividing paratha in two equal pieces.

8. Put the Paneer on one-half of the cut area and fold it as show below in the picture.

9. Now the Mughali Paratha is ready, serve it hot with your favorite beverages.

10. Enjoy!!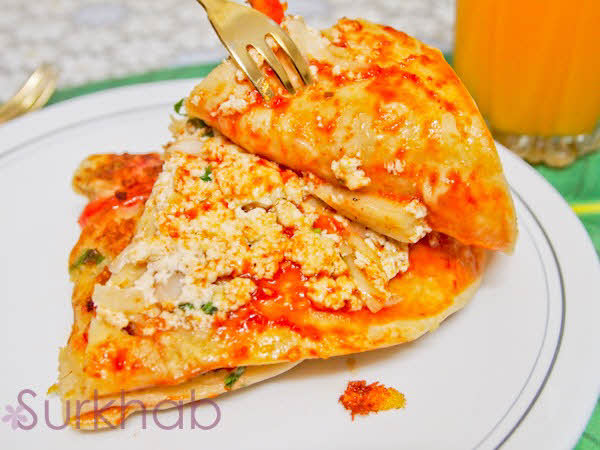 Got anything to say?
comments