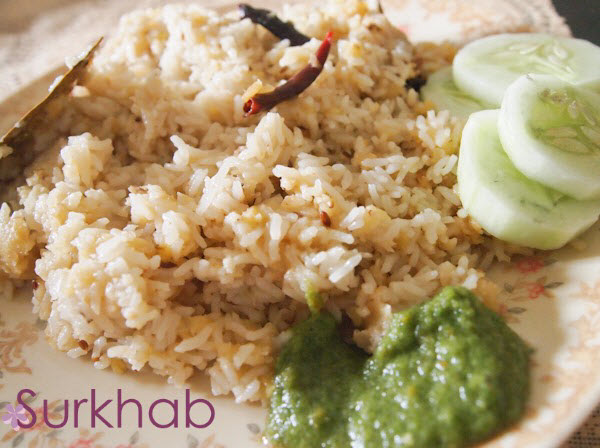 Preparation Time: 5 Minutes
Cooking Time: 10 Minutes
| | |
| --- | --- |
| Ingredients | Quantity |
| Rice | 2 cup |
| Masoor Daal | 1 cup |
| Bay leaf | 3 |
| Cardamom green | 3 |
| Cardamom Brown | 2 |
| Cloves | 4 |
| Cumin Seeds | 1 teaspoon |
| Black Pepper | 1/2 teaspoon |
| Salt | to taste |
| dry Red chilli | 4 |
| Onion | 1 |
| Cinnamon stick | 1 |
Method: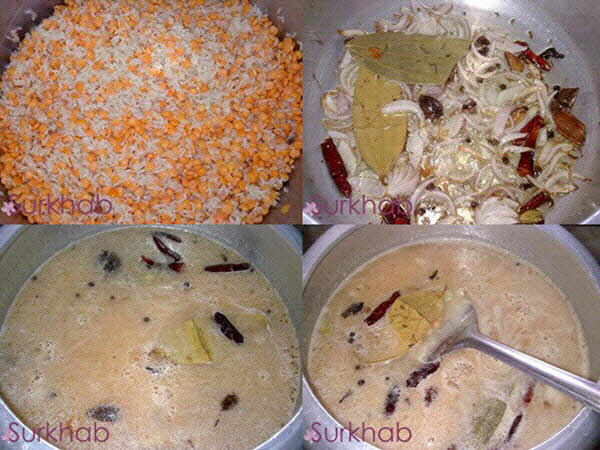 1. Wash the rice and masoor Daal. keep it aside.
2. Heat the oil in a cooker, add chopped onion, cardamom green, cardamom brown, cloves, cumin seeds, bay leaf, dry red chilly, cinnamon stick and black pepper, Stir for a minutes.
3. Now add wash rice and masoor dal, add salt and water.
4. Close cooker and cook it on high flame for one whistle, the keep the flame low and cook another 7-8 minutes.
5. Remove the cooker from heat and allow to cool naturally.
6. Serve hot with mint Chutney and cucumber or with your favourite pickles.
7. Enjoy!!
Got anything to say?
comments