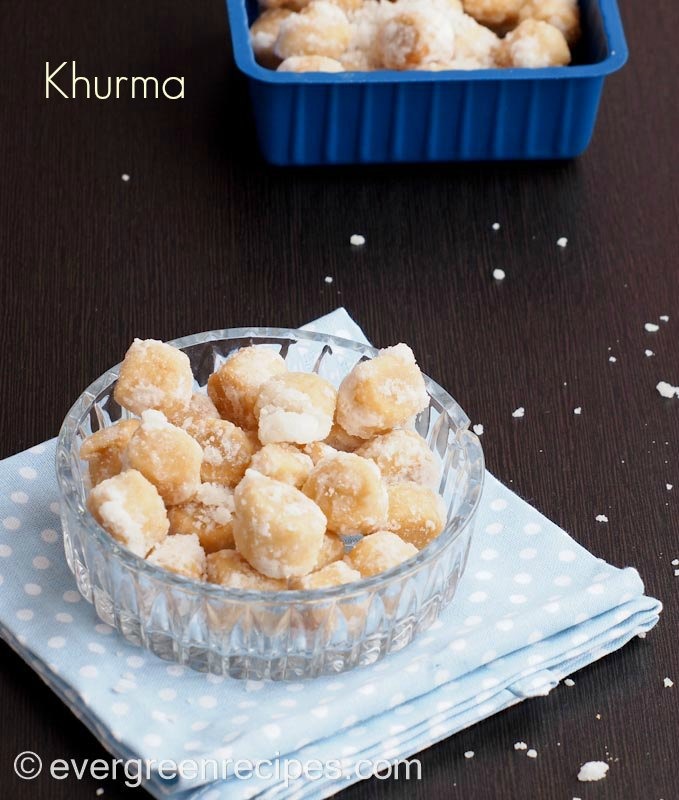 Khurma is a sweet that is mainly found in northern parts of India. It used to be a common sweet in Weddings in the region, but as the globalization made it possible to get the best of things from different parts of the world, Khurma seems to have been overshadowed by new and fancy sweets.
But, there are still people who love it to the core of their heart. My husband is one of them, and he doesn't actually like sweets that much, in general,
So, even if you are not fond of sweets, you will still like this Khurma. I have posted the recipes with step by step pictures so that you can easily prepare it at home no matter which part of the world you live in.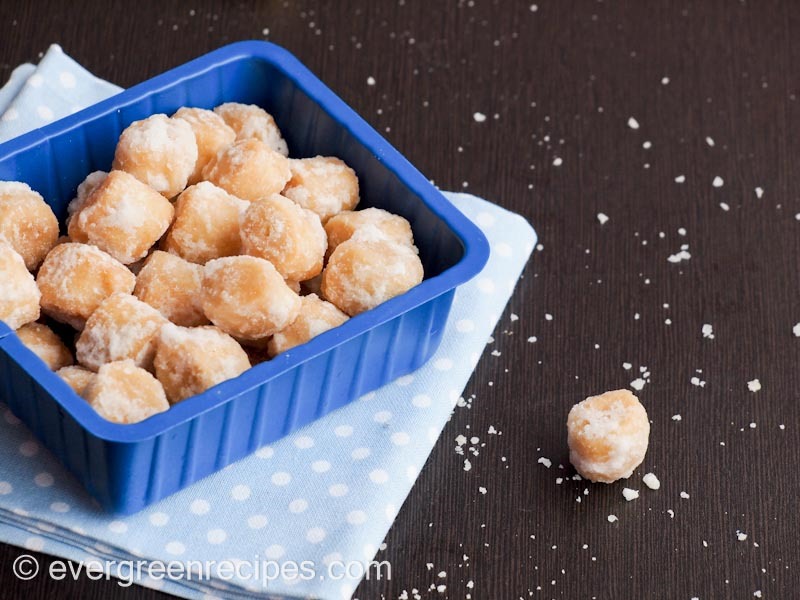 Below is the recipes of Khurma, with step by step instructions along with pictures. I hope you will love this one as well.
Preparation Time: 15 Minutes
Cooking Time: 15 Minutes
| | |
| --- | --- |
| Ingredients | Quantity |
| All purpose flour/ Maida | 3 cup |
| Puree ghee | 1/2 cup |
| Vegetable oil | for deep frying |
| Sugar | 2.5 cup |
| Water | 1/2 cup |
| Rose water/ kewra | 1 tablespoon |
Method:
1. Sieve flour in a broad bowl and add ghee.

2. Mix it well with your hand. Add small amount of water and knead the flour to make tight dough.

3. Divide the dough into  6 equal portions. Take one portion of the dough and roll it like a chapatti.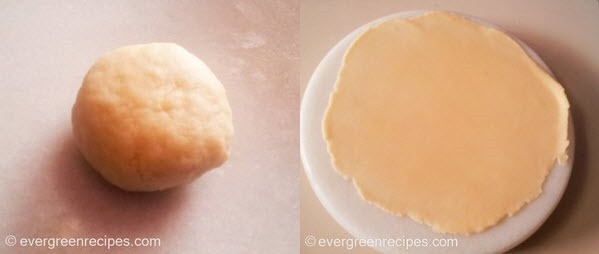 4. Now roll the chapatti into cylindrical shape and seal it with water so that it does not open up.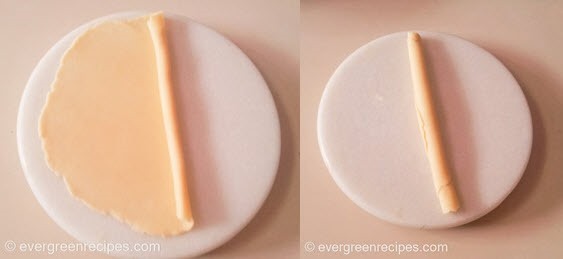 5. Press the cylindrical shaped chapati with the help of a rolling pin (as shown below) and then cut it into small cubes.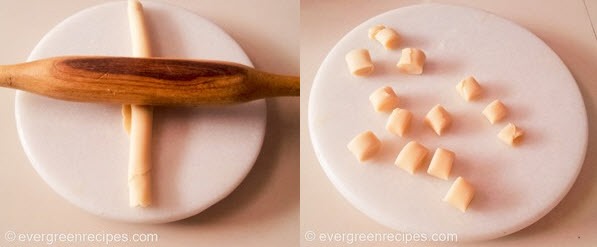 6. Repeat this process for the rest of the dough and collect the cubes in a plate.

7. Heat the wok with oil and deep fry it on very low flame till golden and crisp from all the sides.

8. Take another wok with half cup water and 2.5 cup sugar. Let it boil till sugar dissolves completely. Add kewra water in the sugar syrup. Switch off the flame.

9. Add deep fry cubes in the sugar syrup. Mix it well with spatula. Cover it for 5 minutes. Then mix it again with spatula to coat the sugar evenly to all the cubes. you don't have to cook it after adding cubes in the sugar syrup, so switch off the flame when you add the cubes.

10. When it cools down, the sugar will coat to the cubes as shown in the image below. delicious khurma is ready to serve.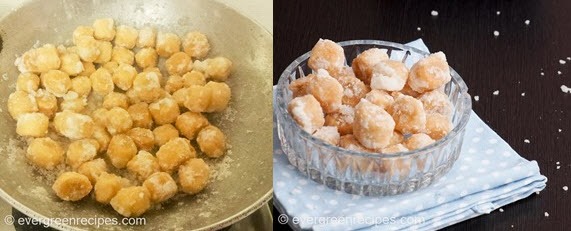 11. Enjoy!!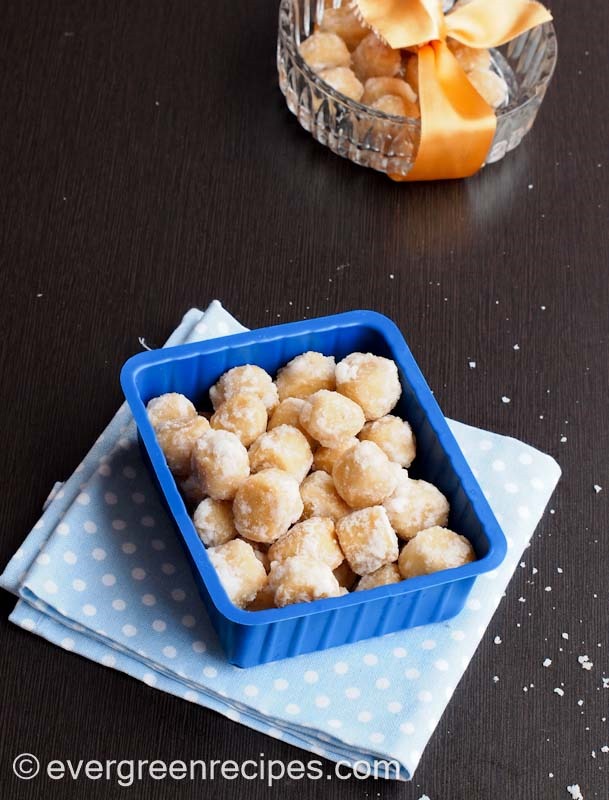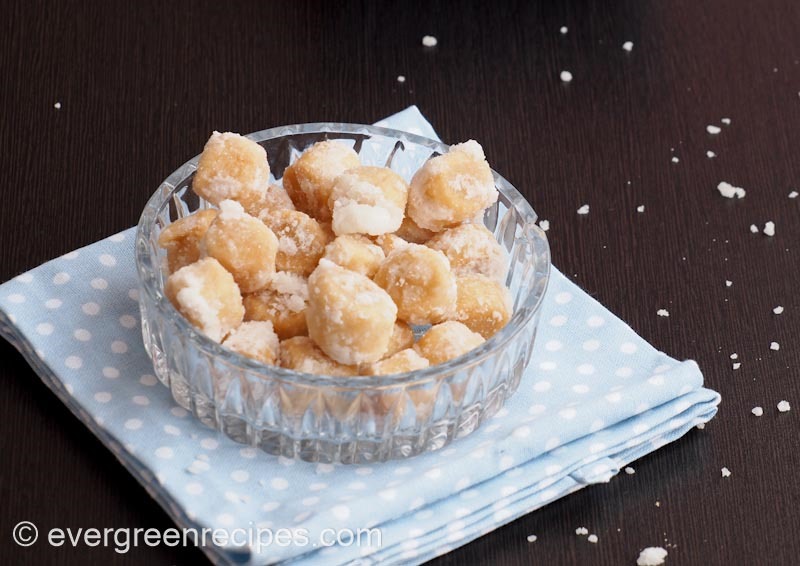 Got anything to say?
comments