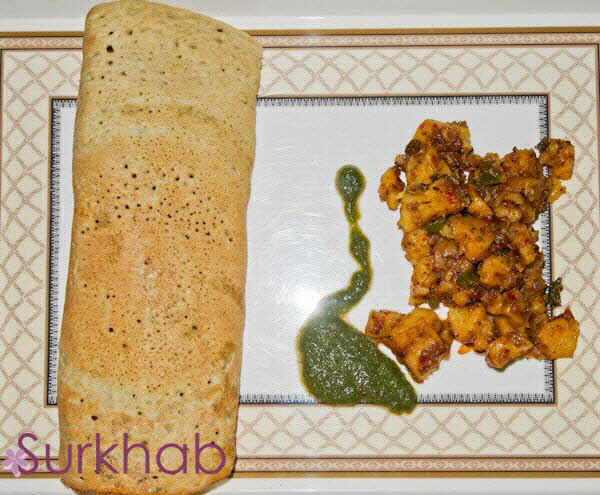 This dosa need not be fermented as the tomato is there for tanginess! This Dosa I learnt from my Mother in law. It is Simple, delicious and easy to cook. If you are in a hurry and you want to prepare Dosa instantly, you can prepare this Version of Dosa and can Enjoy with every Bite. I love this Dosa with Aloo Sabzi and Green chutney. Today I would love to put up the simplest of the dosa and easy to prepare as well. Learn How To make Instant Plain Dosa.
Preparation Time: 10 Minutes
Cooking Time: 10 minutes
| | |
| --- | --- |
| Ingredients | Quantity |
| Rice | 2 cup |
| White Split Lentils ( Urad daal) | 1 cup |
| Coriander leaves | 1 bunch |
| Green Chillies | 7 |
| Tomato | 2 |
| Salt | to taste |
| oil | for sprinkle |
Method :
1. Wash & Soak Rice and white urad dal for 3 hours.

2. Grind Rice and Urad dal in a mixer to make a smooth paste as shown below.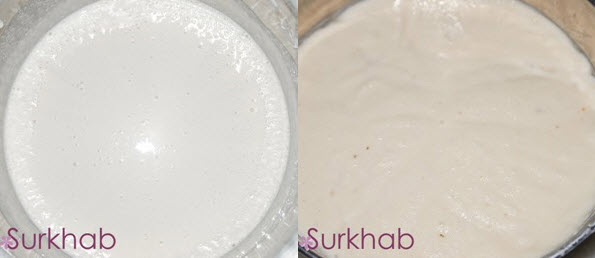 3. Then add grind urad dal into rice paste. Mix well to make a fine batter.

4. Now Grind Tomato, Green Chillies and Coriander Leaves.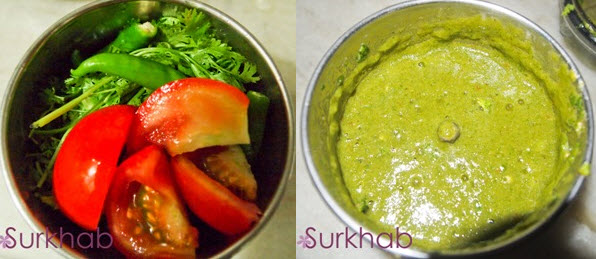 5. Now add grind paste and Salt  into batter. Mix Well.

6. Then Heat Non-stick pan with little ghee or oil. Spread the mix on a Pan in circular motion to make thin Dosa. Cook on both the sides, if desired. Served Hot with Aloo Sabzi  and green chutney.

7. Enjoy!!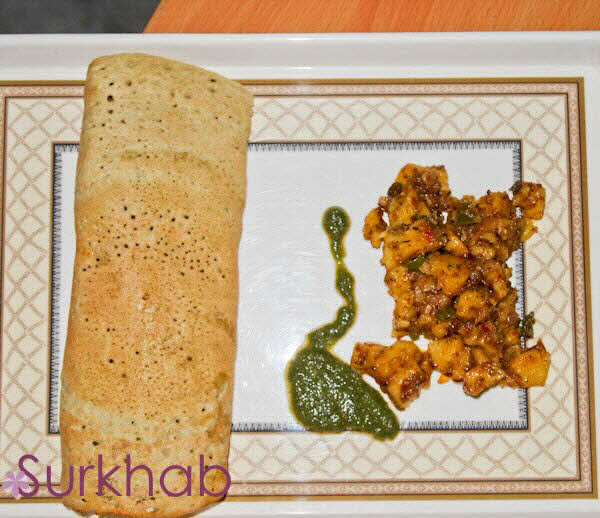 Got anything to say?
comments