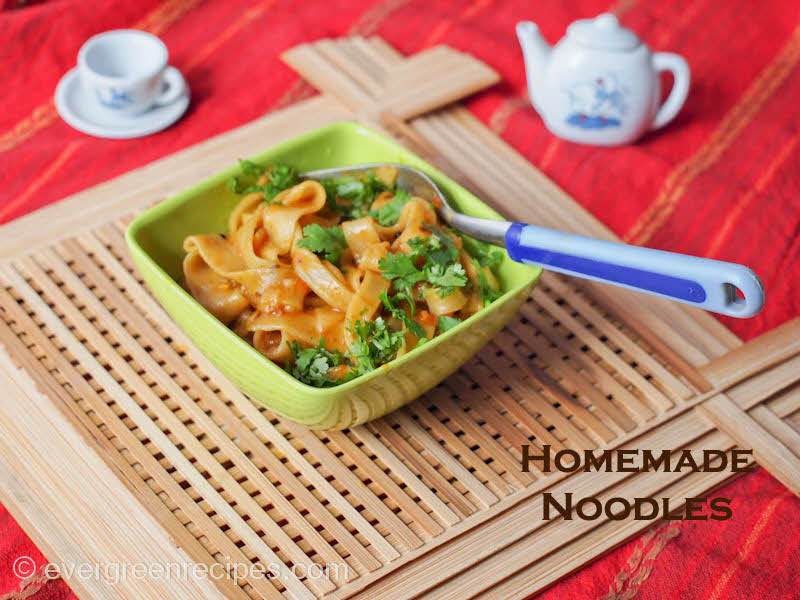 Kids of every part of the world love noodles, thanks to the aggressive marketing by these processed food manufacturers. I recently came across a post someone shared on Facebook which stated that noodles are very harmful as they contain wax and some other elements to give it a sticky texture.
A quick Google search proved that it's all rumor and there is no ingredient that is even related to wax. Even then I think they are not the best food to give to your kids.
Try this homemade noodles instead, you have the total control over the ingredients and healthiness of it as you are going to prepare it on your own.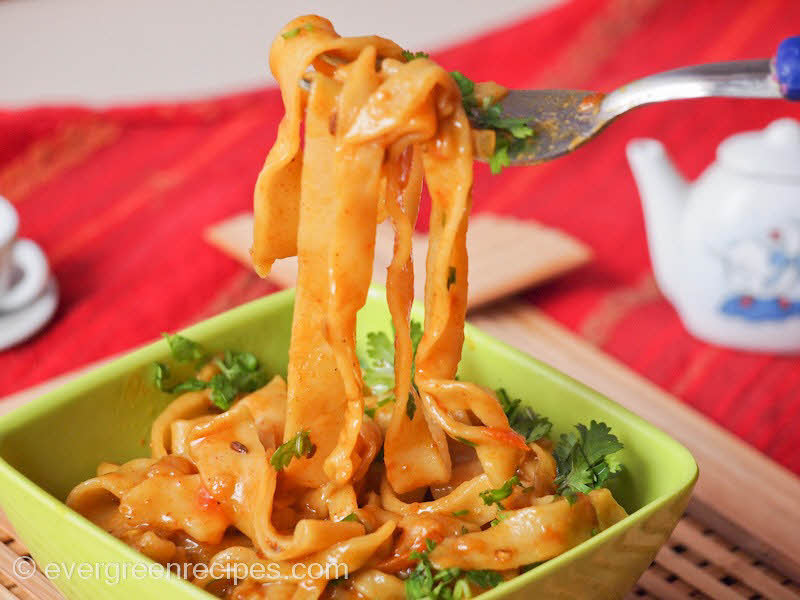 Try this Homemade noodle and I can assure you, your kid is going to live it exactly the way they love noodles available in the market. This is way healthier than that.
You may want to try the Hakka Noodle as well, Indo-Chinese dish and is most popular in India too. It is a favourite dish of kids and adults.
Check out the Recipe
Preparation Time: 15 Minutes
Cooking Time: 10 Minutes
| | |
| --- | --- |
| Ingredients | Quantity |
| All purpose flour | 2 cup |
| Water | 3 glass |
| Onion | 1 no's |
| Tomato | 1 no's |
| Green chilli | 2 no's |
| Cumin seeds | 1/2  teaspoon |
| Salt | to taste |
| Oil | 3 teaspoon |
| Coriander leaves | for garnish |
| Red chilli powder | 1/4 teaspoon |
| Maggi masala* | 1 packet |
*We can also avoid the Maggie Masala as well. And use these instead.
Red Chilli Power/Flakes, Salt, Pepper Powder, Green Cardamom Powder, Turmeric Powder and Chaat Masala.
It would give it an equally nice flavour.
Method:
1. Take the flour in a broad bowl and knead into a dough. Dough should be tight. Take an orange size ball from the dough roll it like in oval shape.
2. Cut it vertically into thin strips as shown below in the image. Boil the water in a wok along with a teaspoon salt and add noodles into hot water. Let it boil for 5 –7 minutes.

3. Strain the water using strainer and wash the noodles in a running water to remove extra starch. Chop onion,tomato and green chilli.

4. Heat the wok with oil and sauté with cumin seeds and onion. Fry it until onions are light golden in color. Add tomato and green chilli.

5. Add Maggi masala, salt and 1 cup of water. Let it boil for 1/2 minutes.

6. Add boiled noodles and cook it on medium flame till some amount of water is left, garnish with coriander leaves, serve hot with your favourite beverages.

7. Enjoy!!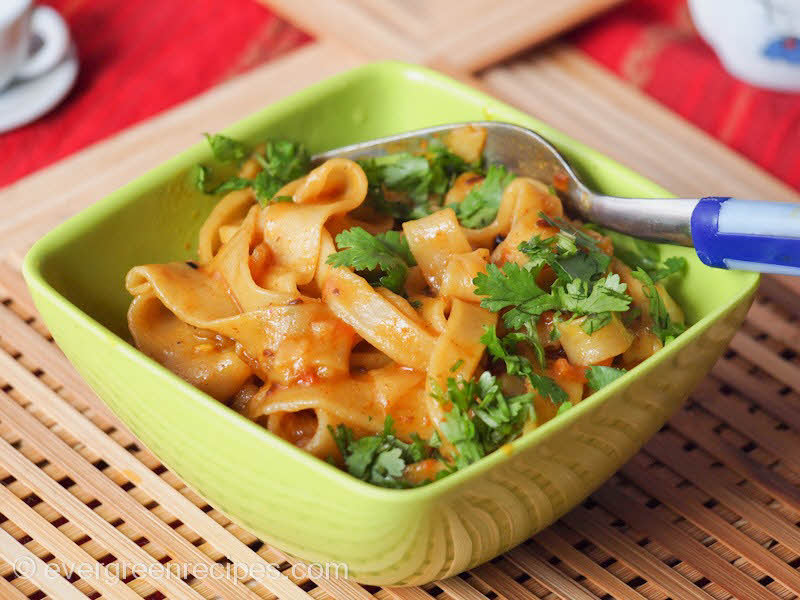 Got anything to say?
comments