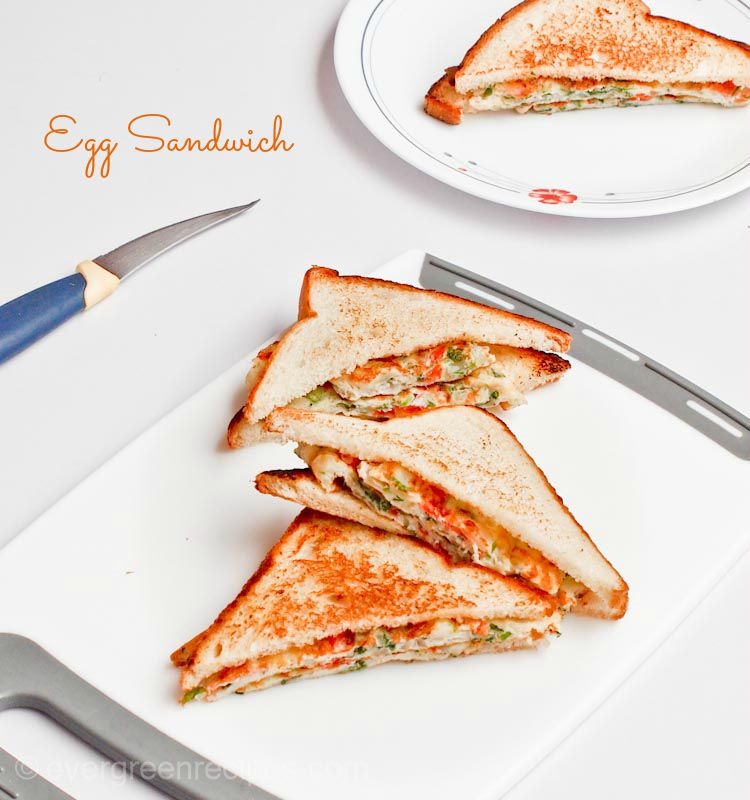 Here is the recipe of Egg Sandwich everyone wanted to know. Sandwiches are pretty common to have as breakfasts and the fact that you can put anything between to slices of bread and get a completely different flavour makes it one of my favourite things have in breakfast.
Put Cheese in it and you get the Cheese Sandwich, add garlic and the Garlic Cheese Sandwich is ready. Use Rajma as a filling and treat yourself with Tasty Rajma Sandwich, just continue being creative and you will never fall short of Ideas for Sandwiches.
I've put omelette into the slices ot bread and this Egg Sandwich is ready. Follow the simple steps to prepare it for yourself.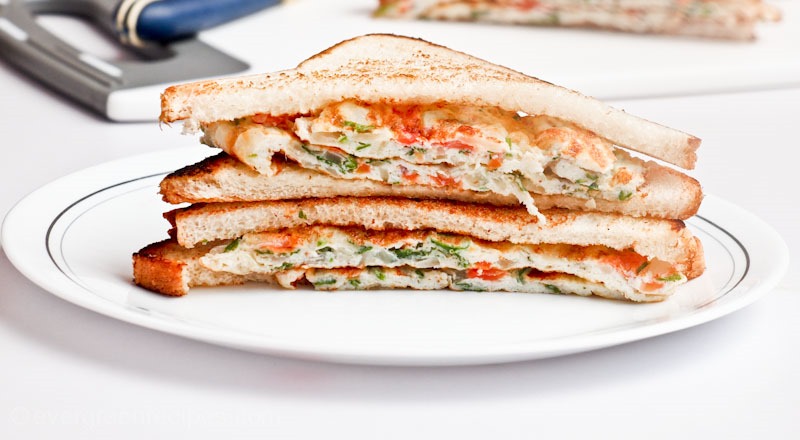 Preparation Time: 10 Minutes
Cooking Time: 4-5 Minutes
Serving: 2
| | |
| --- | --- |
| Ingredients | Quantity |
| Egg | 2 |
| Bread slice | 4 |
| Onion, chopped | 3 tablespoon |
| Tomato, chopped | 3 tablespoon |
| Coriander leaves, chopped | 1 tablespoon |
| Green chilly, chopped | 2 |
| Vegetable oil | 1 tablespoon |
| Garlic, chopped | 1/2 teaspoon |
| Butter | to toast the bread |
Method:
1. Take the eggs in a bowl and whisk it for 2-3 minutes .

2. Add chopped tomato, onion, garlic, green chilly and coriander leaves in the bowl and mix it well.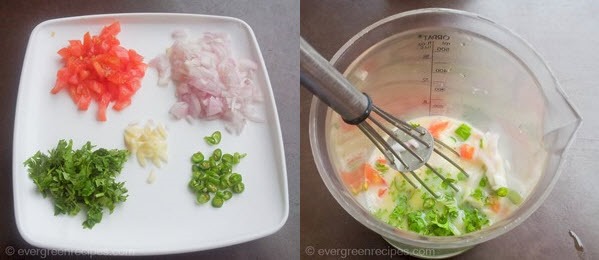 3. Add salt and mix it again.

4. Heat the non stick pan with oil and add egg mixture, spread it with the help of spatula or you can simply tilt the pan to spread it.

5. Turn it after 1 minutes with the help of spatula and cook the other side till light it is golden in color. Keep the flame medium to low while cooking the eggs.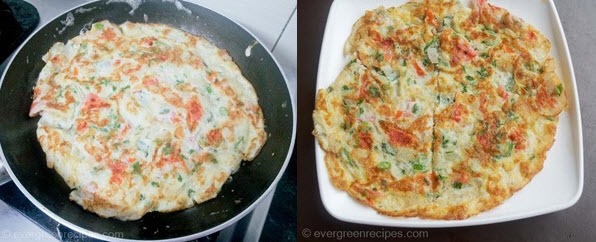 6. Apply butter on the bread slice and toast it on the tawa till the slices are crispy from both the sides as shown below in the image.

7. Put cooked egg on 2 slices of the bread and cover it with the another two. Delicious egg sandwich is ready to serve, serve hot.

8. Enjoy!!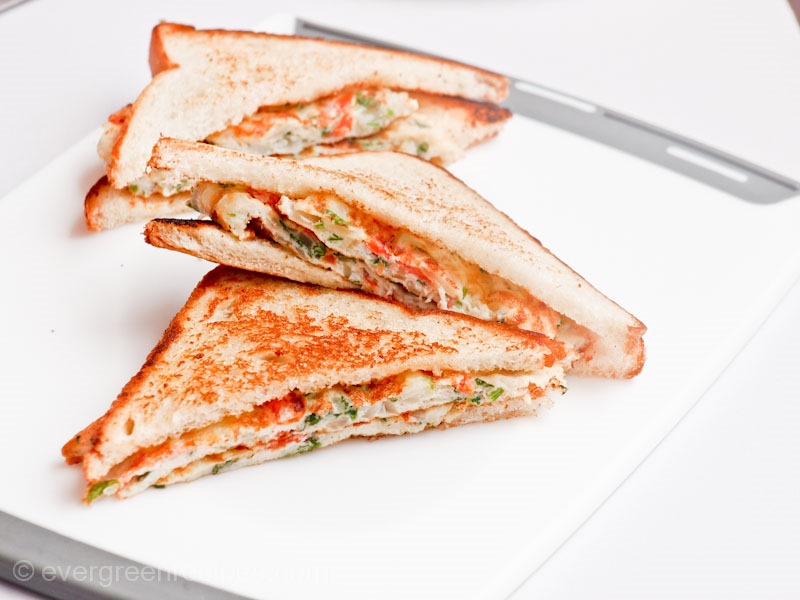 Got anything to say?
comments