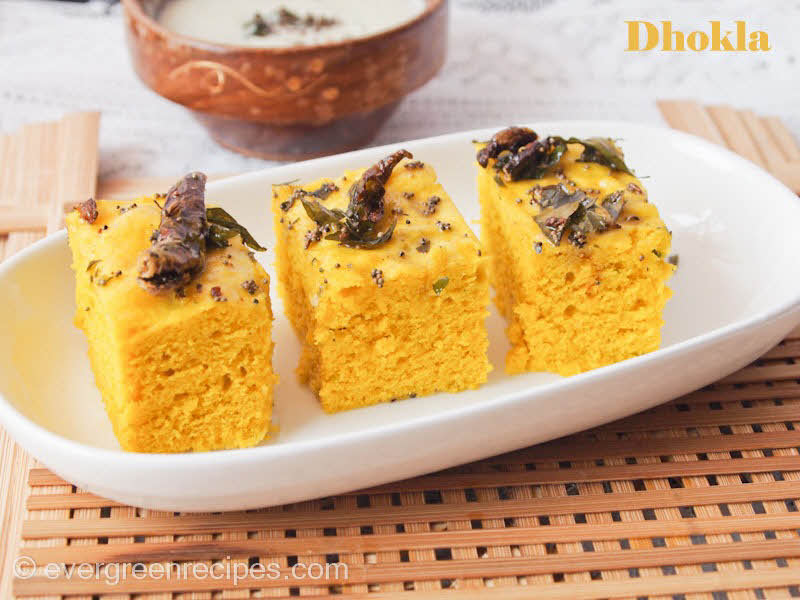 This is the kind of recipe I am not a master of, but being a vegetarian, (a vegetarian in a family of non vegetarians to be more specific), I love all things veg, including the great Dhokla.
I first had Dhokla in my childhood at Ahmadabad railway station when we were going to Mumbai, It wasn't very common in other parts of India back then.
Thanks to the globalization, and (enter few other modem day terminologies which can justify it) Regional specialties are also available in other cities and this is the reason Dhokla is found in many Indian cities despite being a Gujarati specialty.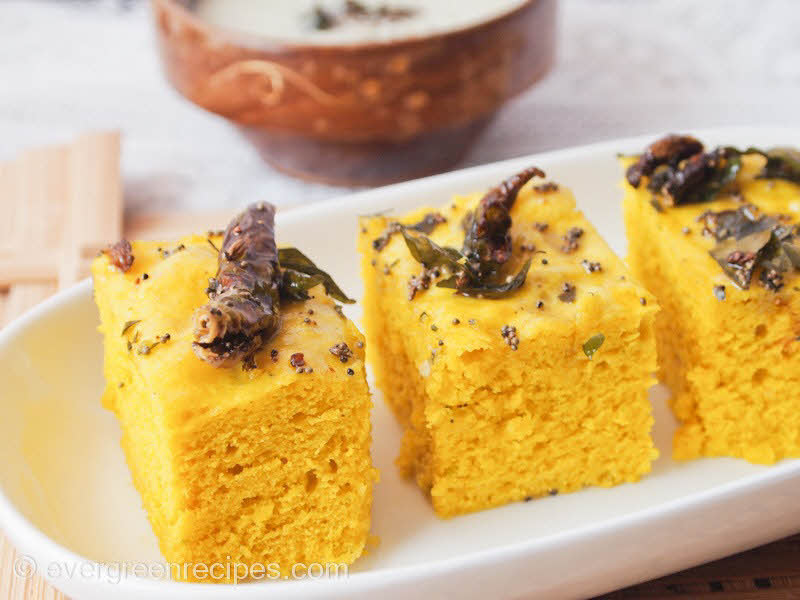 So, without any delay, I am presenting the special recipe of Dhokla, which tasty as well as easy to prepare at home.
Go ahead and prepare this Delicious Dhokla recipe for yours loved ones.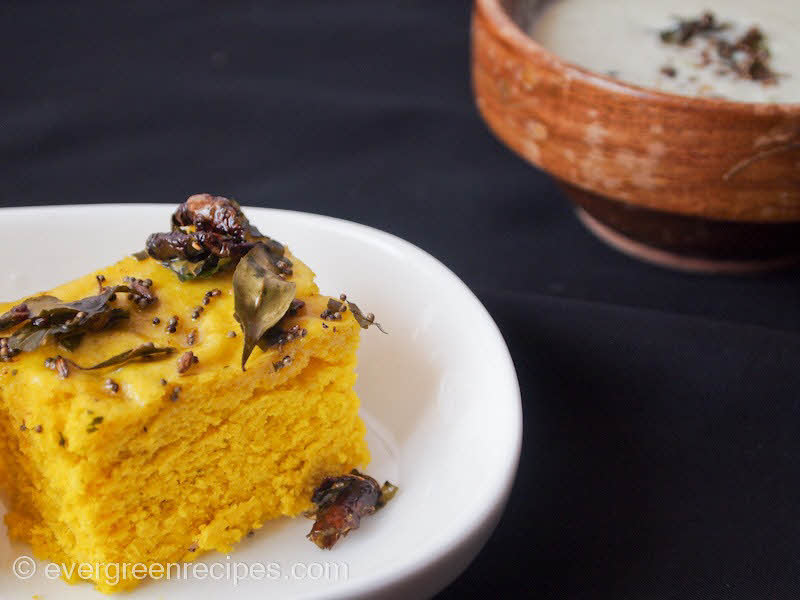 Preparation Time: 5 Minutes
Cooking Time: 10 Minutes
Ingredients for Batter:
| | |
| --- | --- |
| Ingredients | Quantity |
| Chickpea flour / Besan | 2 cup |
| Cooking Soda | 1 teaspoon |
| Sugar | 1 teaspoon |
| Salt | 1/4 teaspoon |
| Ginger-green chilli paste | 2 teaspoon |
| Turmeric powder | small pinch |
| Citric acid | 1 teaspoon |
Ingredients for tempering:
| | |
| --- | --- |
| Curry leaves | 8-10 |
| Mustard oil | 2 table spoon |
| Mustard seeds | 1/2 teaspoon |
| Cumin seeds | 1/4 teaspoon |
| Green chilli ( Slit) | 3-4 |
Method:
1. Grind ginger and chilli to make paste. Combine flour, soda, salt, sugar, turmeric powder in a bowl.
2. Now add ginger chilli paste along with a cup of water and mix it well. Batter consistency should be like cake consistency, neither thick nor thin.

3. Finally, add citric acid and mix it well. You will see here, batter starts getting foamy, Don't over mix, just give a quick mix.

4.Grease the pan with oil, and pour the batter into a greased pan. Boil enough water into a wok and put the pan into a hot water. Cook covered on a medium heat for 10 minute. Switch off the flame. Insert toothpick into the centre of dhokla, if it's come out clean, that means your dhokla is ready.

5. Heat the oil in a frying pan and temper with all the ingredients given under the table "tempering ". Pour tempering ingredients over the dhokla, and cut it into a square pieces.

6. Serve with coconut chutney.


7.Enjoy!!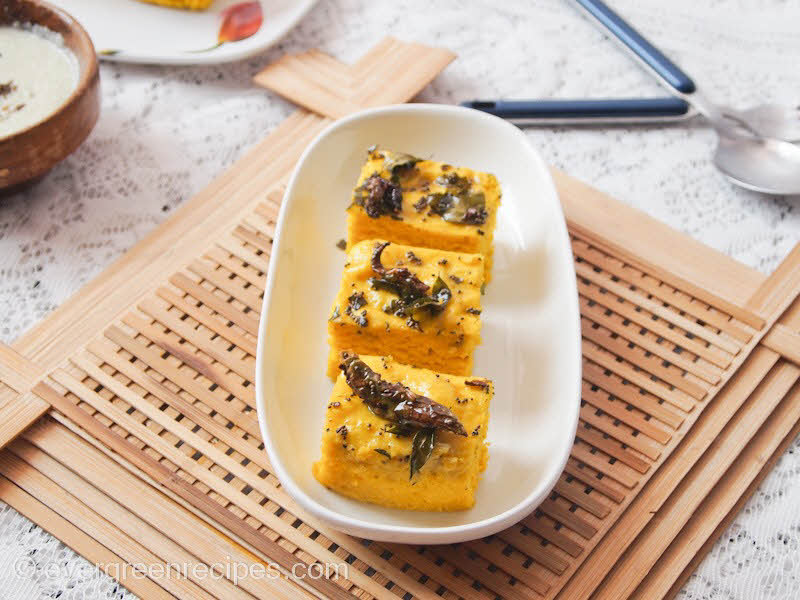 It might not be the best recipe of Dhokla ever, but I request all my Gujrati readers to put their thoughts about this recipe in the comment form below.
Got anything to say?
comments