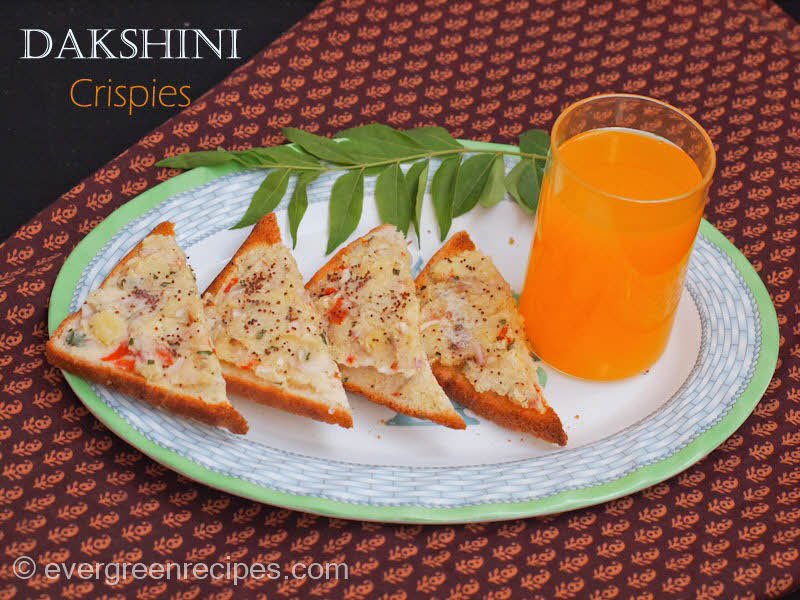 Dakshini Crispies are perfect for breakfast and it is easy to prepare in short time. The main ingredients of this dish are bread, potato, and semolina. Semolina gives a crispy texture to this dish.
This yummy crispy goes well with tomato ketchup. I love to eat this for my breakfast. I am sure your kids will love this crispy with sauce and you can also pack it for their lunch box. You can prepare the stuffing in advance and can grill when you get time.
I served it with orange juice and tomato sauce, which was perfect for a hot summer day

. Follow my easy recipe with step by step tutorials.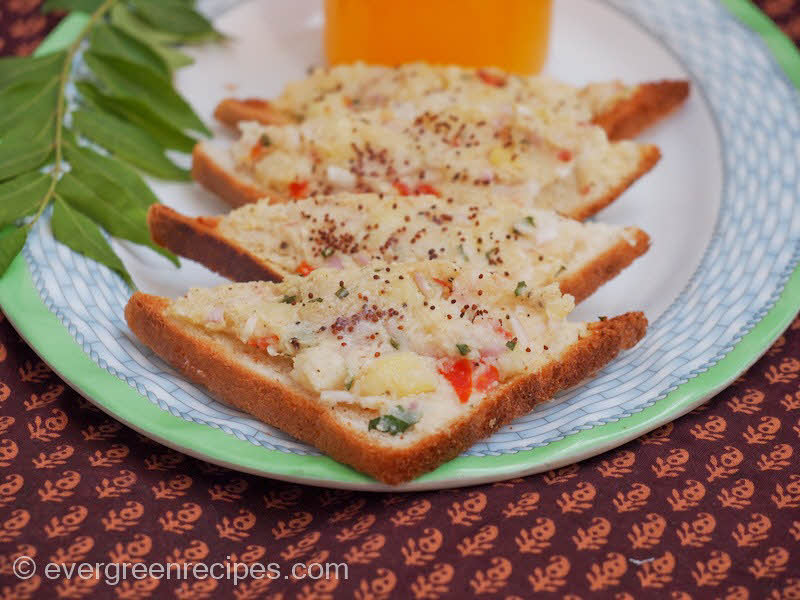 Preparation Time: 5 Minutes
Cooking Time: 15 Minutes
| | |
| --- | --- |
| Ingredients | Quantity |
| Bread slices | 4 |
| Potato (boiled, peeled and mashed) | 2 |
| Onion | 1 |
| Tomato (deseeded) | 1 |
| Mustard seeds | 1 teaspoon |
| Semolina/ Soozi /rava | 2 teaspoon |
| Butter | 4 teaspoon |
| Pepper powder | 1/2 teaspoon |
| Curry leave (chopped) | 2 teaspoon |
| Salt | to taste |
Method:
1. Chop onion, tomato and curry leaves finely. Combine potato, onion, tomato, pepper powder, salt, semolina and curry leaves in a bowl and mix it well.

2. Take bread slices and put 4 teaspoon filling on the centre of bread and spread it all over the bread.  Sprinkle some mustard seeds on the top of filling and pour some melted butter on the top of bread and grill it for 15-16 minutes. Dakshini Crispies are ready, serve hot with tomato sauce and your favourite beverages.

3.  Enjoy!!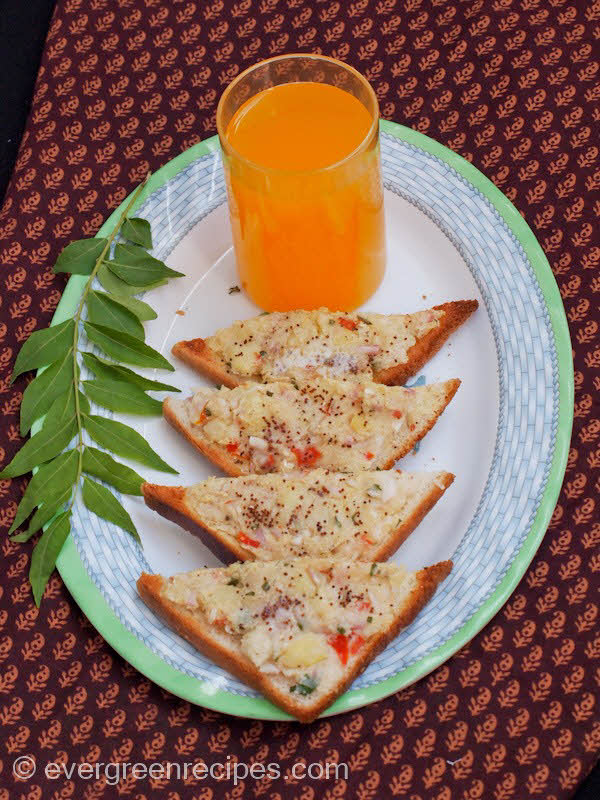 Got anything to say?
comments