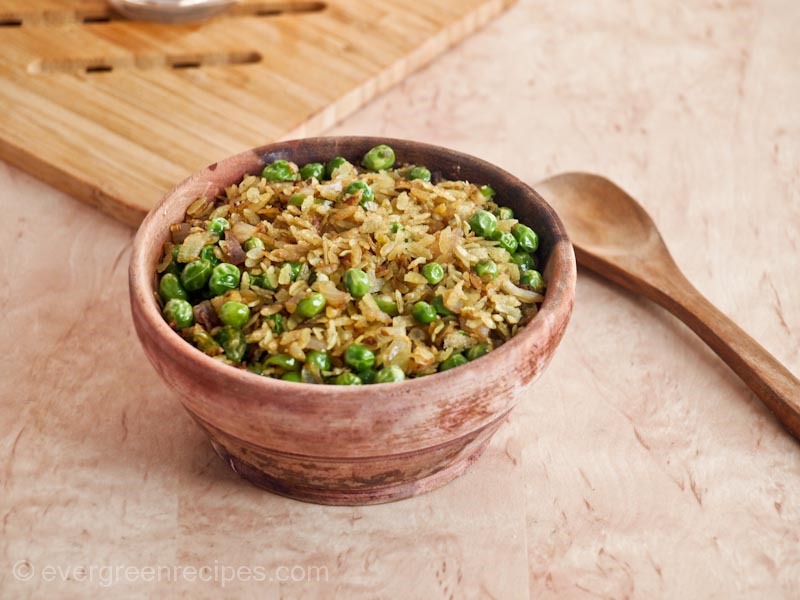 Here is the recipe many of you would already be familiar with, if not, you may check out the recipe of Poha. This one is bit different from it, it's crunchy, and spicy and super delicious.
In the other version, (you can say the original version) we wash the Poha to get the smooth texture. In this one, we don't wash or soak it in Water. I personally loved this one. For the rest of the recipe you can follow the instructions mentioned below. I am sure you are going to love this one as well.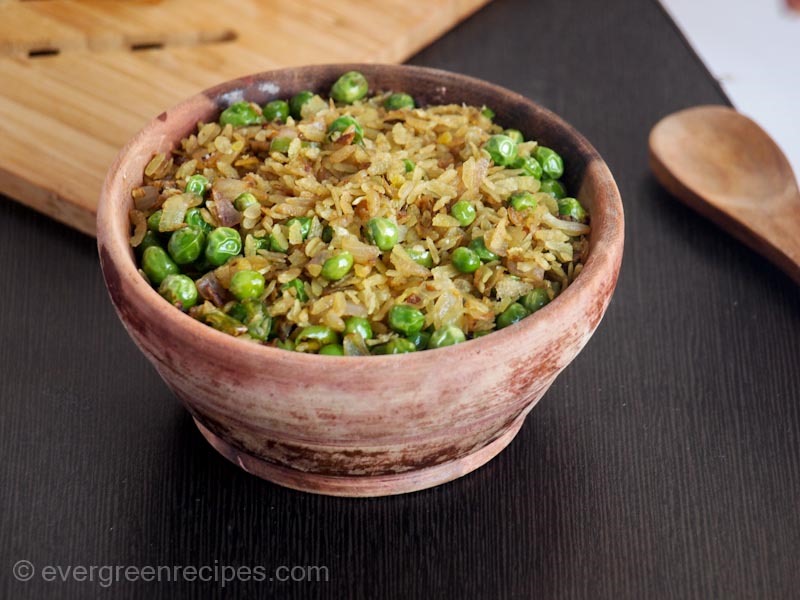 Preparation Time: 10 Minutes
Cooking Time: 5 Minutes
Serving: 4
Ingredients for Spicy Flatten Rice:
| | |
| --- | --- |
| Ingredients | Quantity |
| Flatten Rice/ Poha | 1 cup |
| Green Peas , boiled | 1/2 cup |
| Onion | 1 |
| Green Chili | 2 |
| Vegetable oil | 2 tbsp |
| Turmeric powder | 1/4 teaspoon |
| Salt | to taste |
Method:
1. Chop onion and green chili and keep all the ingredients ready. Heat the pan with oil and saute with onion and green chili. Fry onion till it is translucent in the color.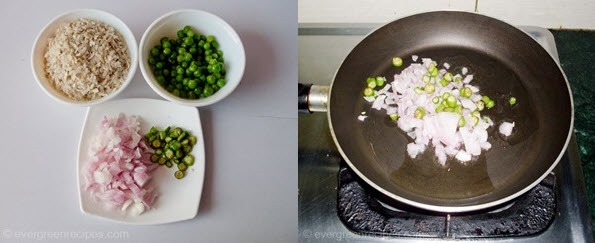 2. Add green peas and salt. Cook for another 1 minutes on a medium flame. Keep stirring while cooking it in between the process.

3. Add poha and turmeric powder. Mix it well and cook for another 2-3 minutes on a medium flame with continuous stirring. Switch off the flame.  Delicious poha matar is ready to serve. Serve hot with your evening tea.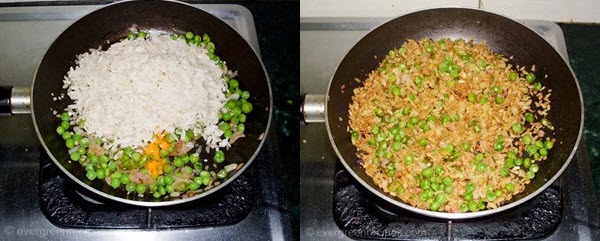 4. Enjoy!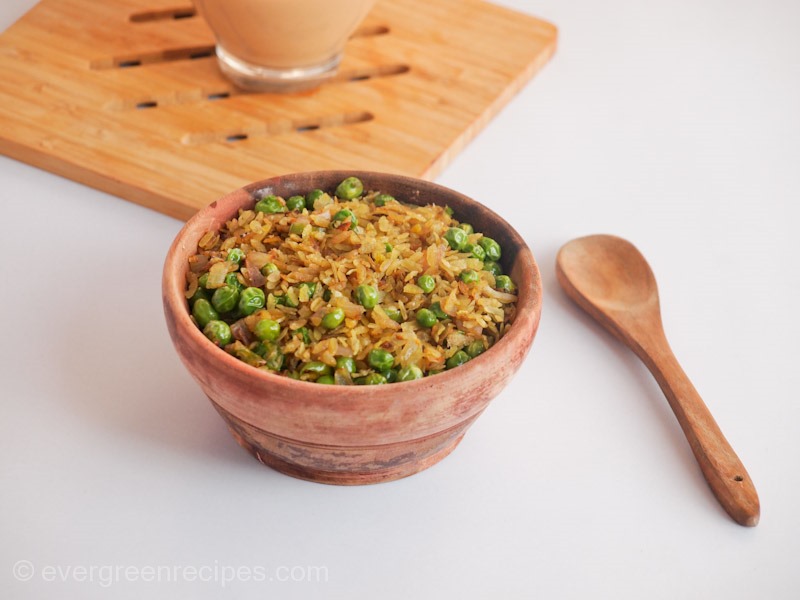 Got anything to say?
comments