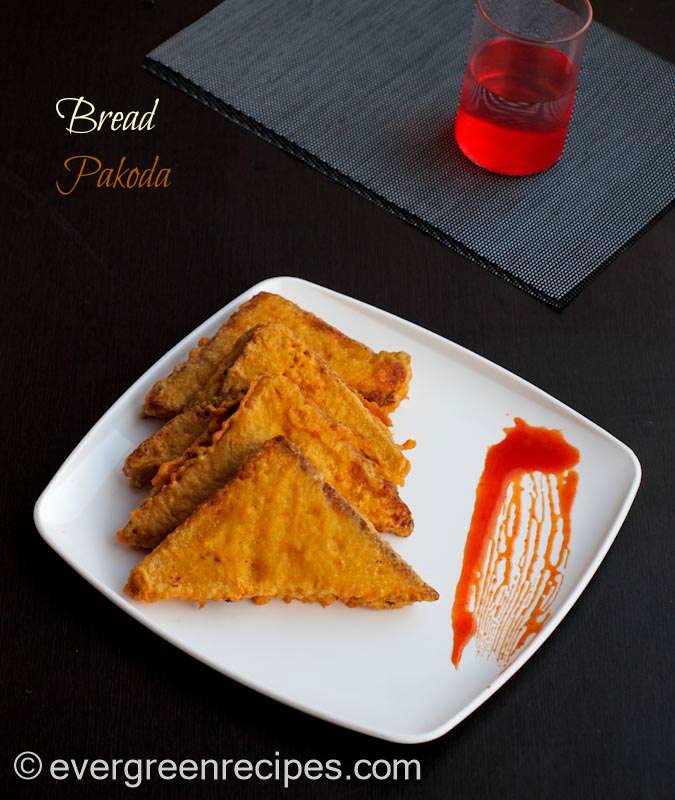 Bread Pakoda is a popular Indian snack that everybody loves. It is usually had with tea as a snack for breakfast.
Filled with boiled potatoes, the process of making Bread Pakora is similar to the other Pakora where you deep fry it. But the Break Pakora is heavier than other pakora and two are quite sufficient to fill the tummy up.
Tip: Excess oil can be extracted from the bread pakora using a tissue paper, just roll it over and under and you are good to go.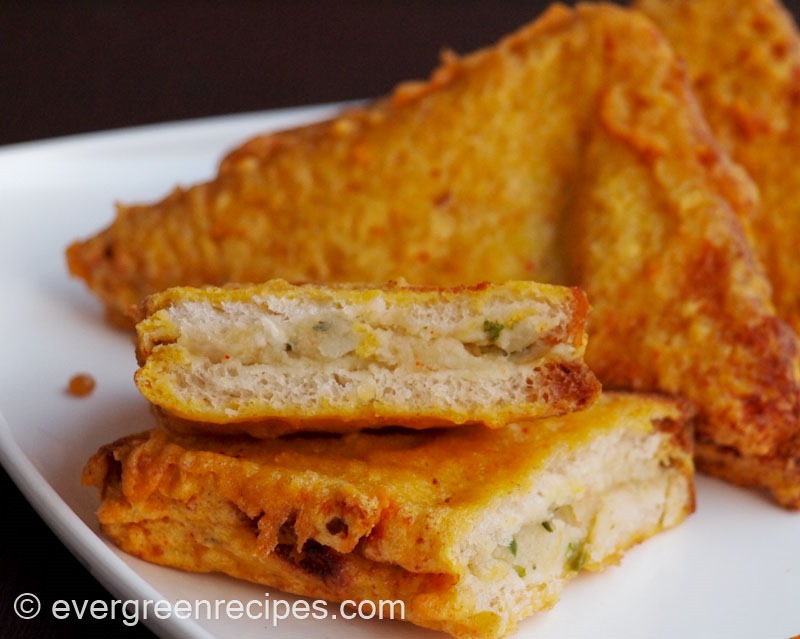 Preparation Time: 20 Minutes
Cooking Time: 10 Minutes
Serving: 5
Ingredients for filling:
| | |
| --- | --- |
| Ingredients | Quantity |
| Potato | 6 |
| Onion | 1 |
| Green chilly | 4 |
| Coriander leaves | 1/2 bunch |
| Red chilly powder | 1/2 teaspoon |
| Salt | to taste |
Ingredients for batter:
| | |
| --- | --- |
| Chickpea flour / besan | 2 cup |
| Red chilly powder | 1 teaspoon |
| Salt | to taste |
| Turmeric powder | 1/2 teaspoon |
| Bread slices | 5 |
| Oil | for deep frying |
Method:
1. Grind onion, green chilly and coriander leaves coarsely. You don't have to add water while grinding. I used my chopper to grind them. You can grind green chilly and coriander leaves in a grinder and chop onion. Take boiled potato in a bowl and mash it properly.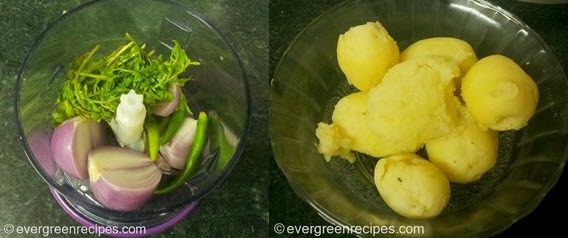 2. Add the ground mixture, salt, red chilly powder in the mashed potato and mix it well. The filling is ready for bread pakora.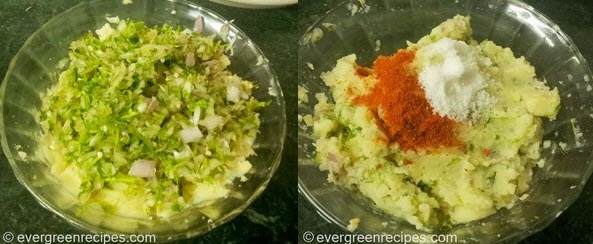 3. Take the bread slices and cut each bread diagonally as shown in the image below.

4. Take one piece of the diagonal bread and spread the filling over it.

5. Cover it with another piece on the top of filling. Repeat the same process with the rest of the bread.

6.Take chickpea flour in a bowl and add water to make the batter for Coating the bread pieces. Add red chilly powder and salt to it and mix it well.

7. Wet your hands with water and press the bread lightly to combine with each other and dip in the batter to coat from both the sides.

8. Heat the wok with oil and deep fry it on medium flame till golden and crisp from both the sides.

9. Enjoy!!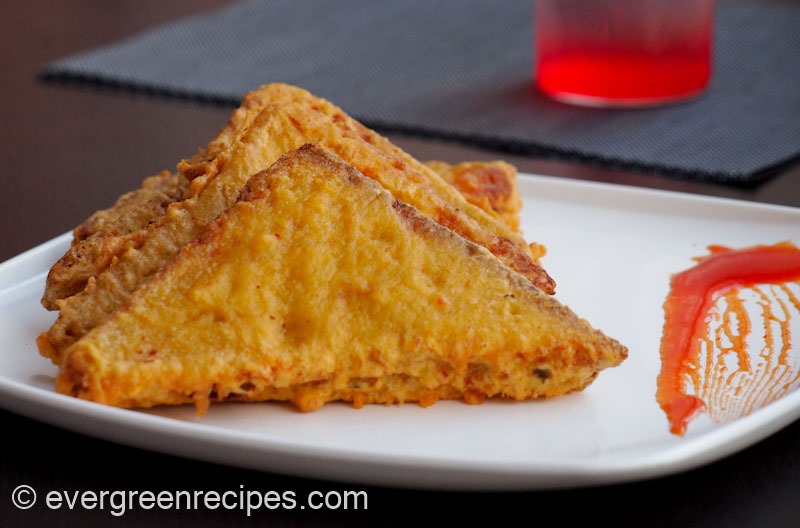 Got anything to say?
comments