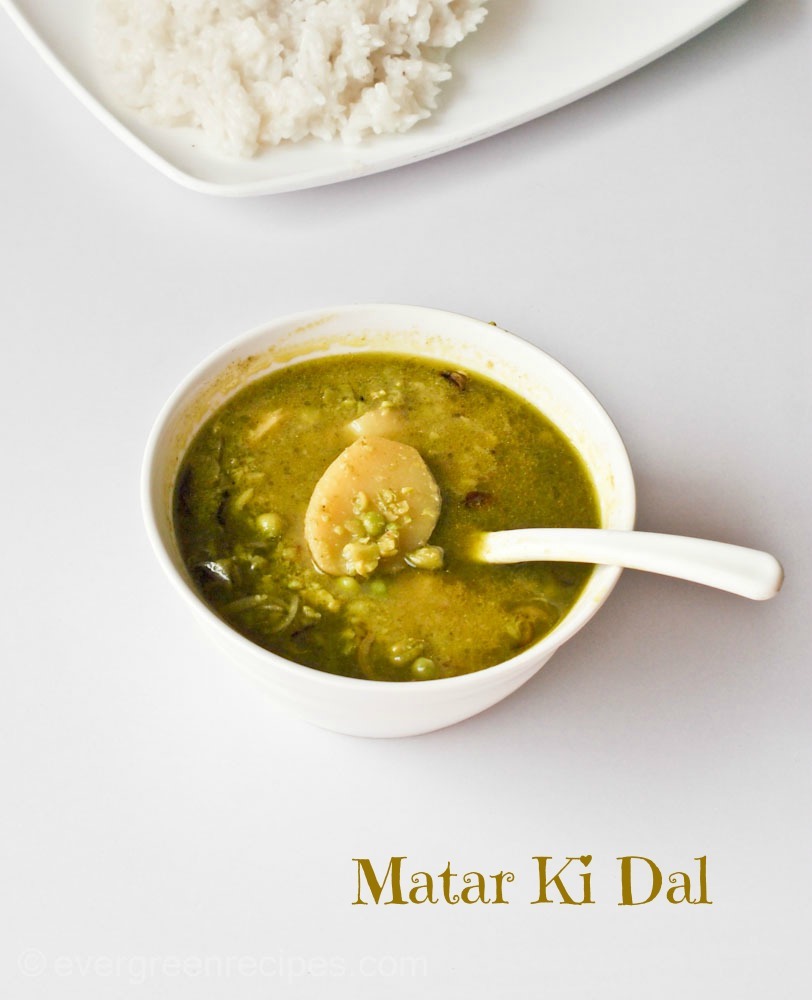 Here is the recipe of Delicious Matar ki Dal. Evergreen Recipes is all about making your everyday food look and taste good. This is why he named this blog Evergreen Recipes, the recipes that you always prepare and never get bored of.
With Matar ki Dal, you will have something nice as your regular meal, It's a nice Curry that can be enjoyed with both Roti and Rice. The preparation is easy.
And with our step by step guide, it's even easier. Just follow the step by step method mentioned below. I am sure you will love it.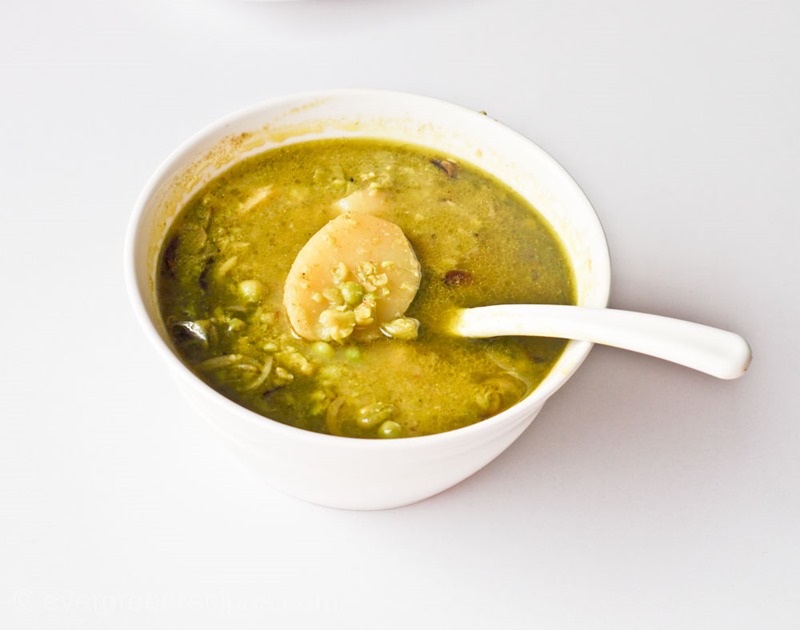 Preparation Time: 15 Minutes
Cooking Time: 15-20 Minutes
Serving: 4
| | |
| --- | --- |
| Ingredients | Quantity |
| Green Peas | 2 cup |
| Potato | 4 |
| Mustard oil | 3-4 tbsp |
| Green chili | 4 |
| Coriander leaves | 1 bunch |
| Garlic | 10 flakes |
| Turmeric powder | 1/2 teaspoon |
| Salt | to taste |
| Garam masala powder | 1 teaspoon |
| Onion | 1 |
| Ghee | 2 tbsp |
Method:
1. In a grinder add green chilly, garlic and coriander leaves. Add 2 tbsp water and grind it to make a fine paste.

2. In a pan/wok/skillet add 1 tbsp oil and add peas. Fry it on a medium flame for 4-5 minutes. Switch off the flame, let the peas cool at the room temperature.

3. Take the cooled peas in a grinder and grind it coarsely as shown below in the image.

4. Heat the pressure cooker with mustard oil and add diced potato. Fry the potatoes on a medium flame for 2-3 minutes.

5. Add ground coriander & chilly paste (prepared in step 1).

6. Add turmeric powder and salt. Cook the spices on a medium flame till oil shows separately.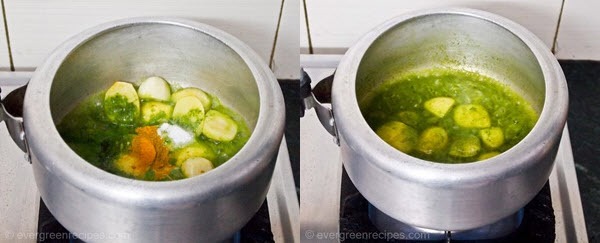 7. Add ground peas into the pressure cooker.

8.Add 2 glass of water, mix it well. Close the lid of the cooker and pressure cook it on a high flame for one whistle, then keep the flame low and cook for another 4-5 minutes. Switch off the flame.

9. Heat another small pan with ghee and add chopped onion. Fry it till the onions are light golden in the color.

10. Open cooker, add garam masala powder and fried onion. Mix it well. Delicious matar ki dal is ready to serve. Serve hot with chapatti and rice.

11. Enjoy!!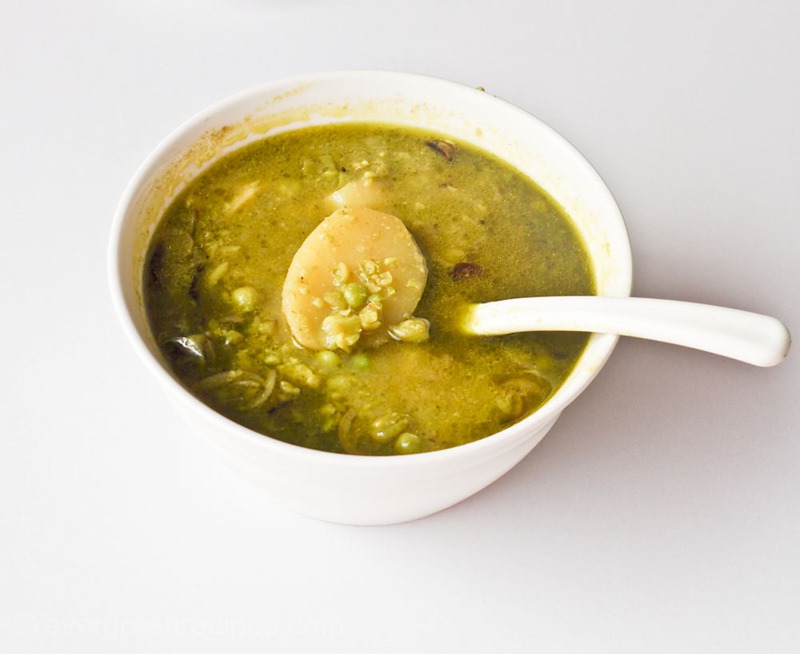 Got anything to say?
comments