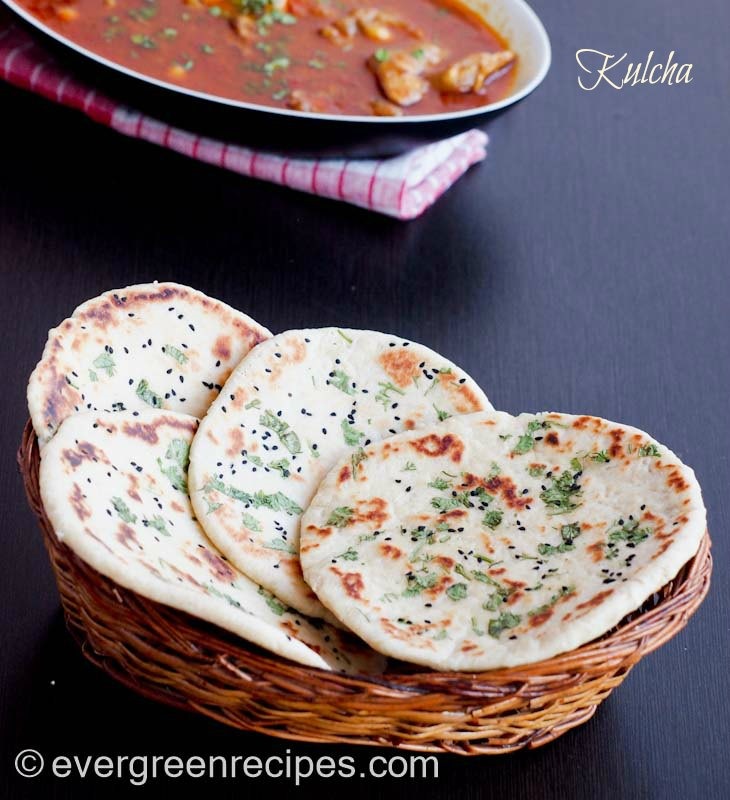 I prepared this Kulcha to have with Nalli Nahari I cooked yesterday. Nalli Nihari turned out exactly like the one we had tried in a local restaurant, so everyone in my family wanted to relive the experience and asked me to cook Kulcha to enjoy with Nihari.
And this Kulcha too turned out to be awesome. Together they were superb. You can find the recipe of Nalli Nahari here and the method to prepare Kulcha is below along with instructions.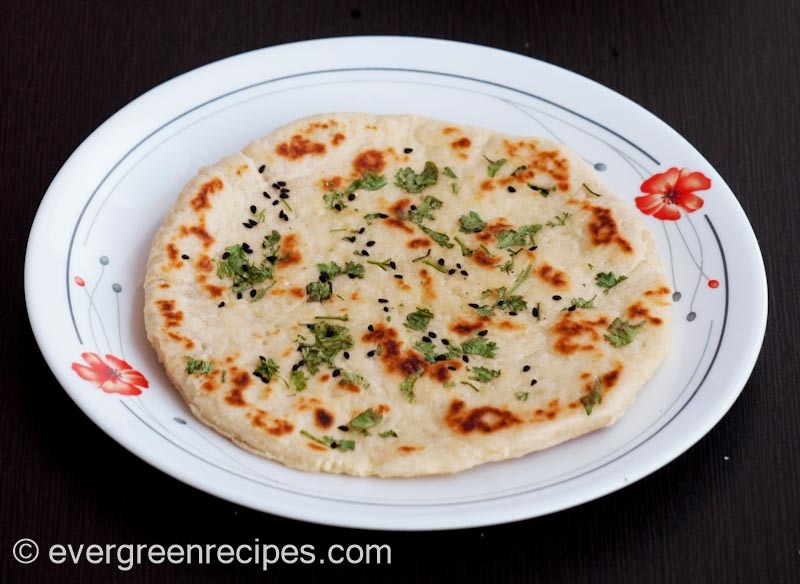 Preparation Time: 10 Minutes
Cooking Time: 10 Minutes
Serving: 2
| | |
| --- | --- |
| Ingredients | Quantity |
| All purpose flour | 2 cup |
| Baking powder | 1 teaspoon |
| Cooking soda | small pinch |
| Sugar | 1 teaspoon |
| Salt | 1/2 teaspoon |
| Oil | 1/4 cup |
| Nigella seeds/ Kalonji | 1/2 teaspoon |
| Curd/Dahi | 1 cup |
| coriander leaves, chopped | 2 tablespoon |
Method:
1. Combine flour, baking powder, cooking soda, sugar, salt and oil in a bowl and mix it well with your hand. Add yoghurt into the bowl and knead the flour to make soft dough. You can add 2-3 tablespoon water while kneading the dough.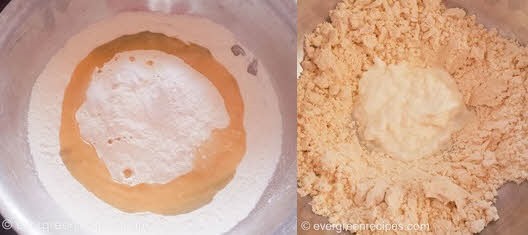 2. Cover the dough with wet muslin cloth and keep it aside for 2 hours.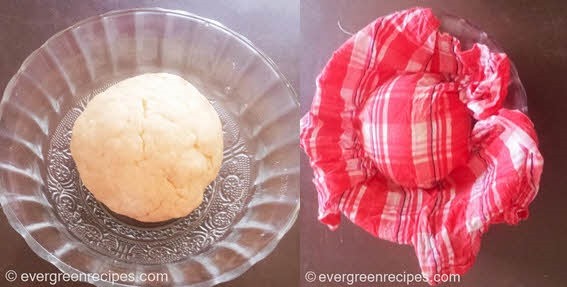 3. Divide the dough into 4 equal portions. Take one portion of the dough and roll it using a rolling pin as thick as a 5 rupee coin.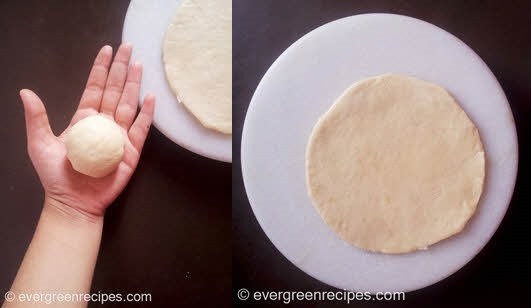 4. Now transfer the rolled kulcha in a plate and sprinkle nigella seeds and corinader leaves on flat surface and put rolled kulcha on it. Press it with using a rolling pin to make nigella seeds and coriander leaves stick to kulcha.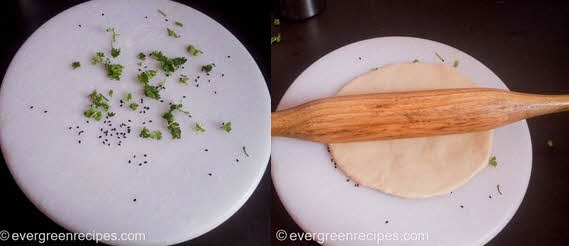 5. Here you can see the image. Put the kulcha on hot non stick tawa.

6. Turn it after 30 seconds to cook from the other side. Cook it on medium flame till light golden spots appear from both the sides. Top with some butter, delicious kulcha is ready to serve.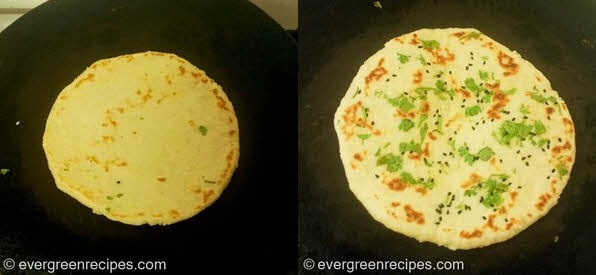 7. Enjoy!!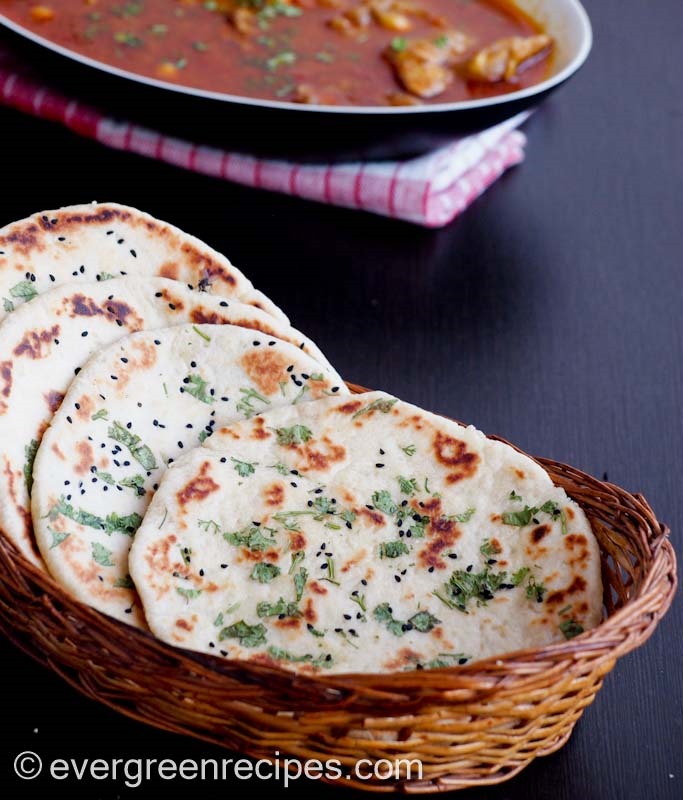 Got anything to say?
comments