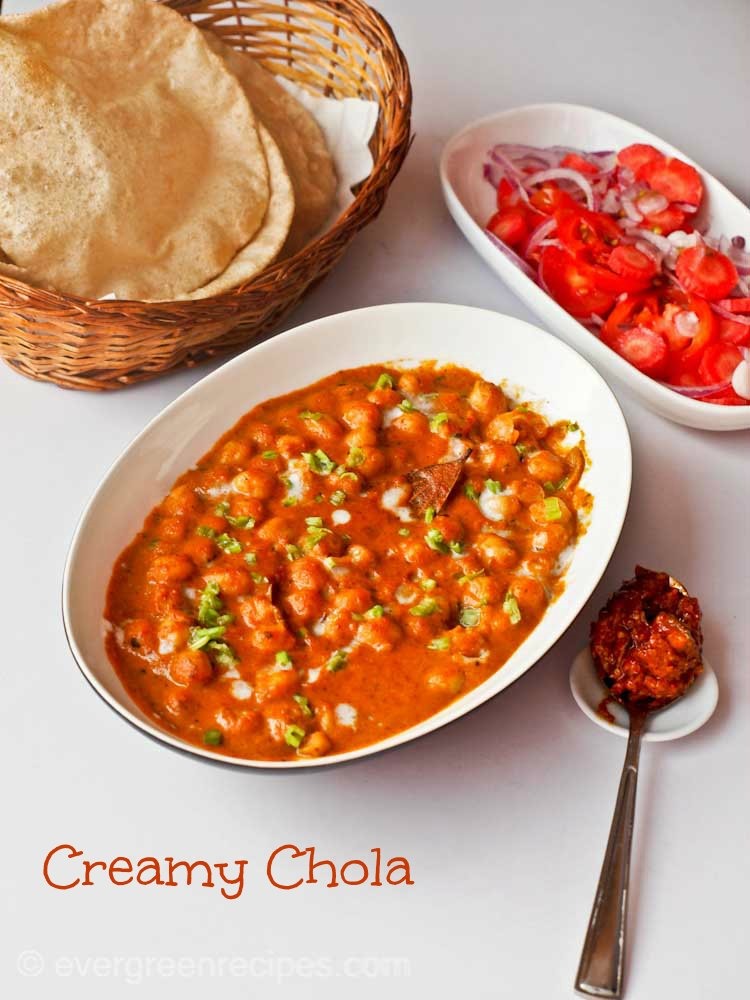 Here is the recipe of the Creamy Chola I prepared for lunch today. It was an amazing experience to enjoy this with Family. Sundays demand something special like this.
If your family has no plans to go out this weekend, you surely have to try this amazing thing. I am sure the family will love it. Or just make it for yourself if you are alone, it's quite easy to prepare.
Below you will find the process of this recipe along with photos of every step. This makes it easy to follow along. So. Put on your Chef hat and get on to this. Enjoy.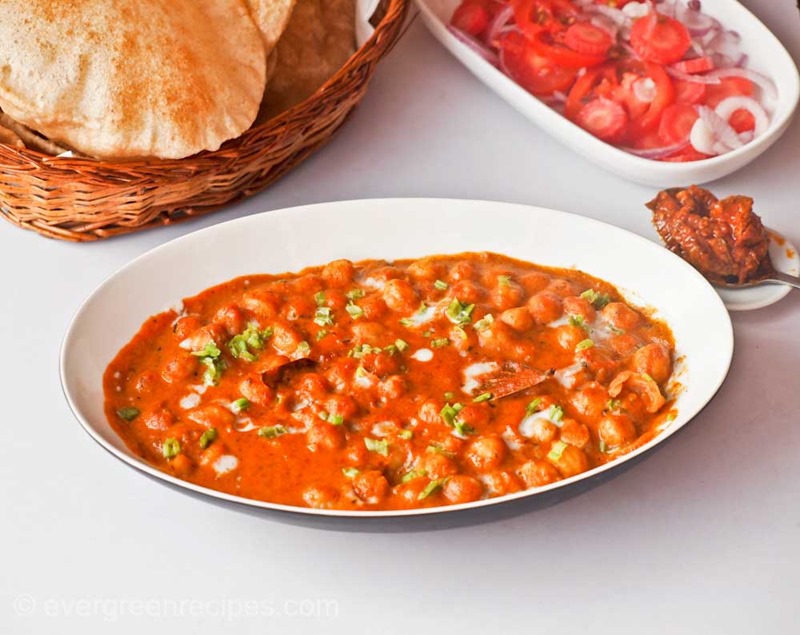 Preparation Time: 10-15 Minutes
Cooking Time: 20-25 Minutes
Serving: 4-5
| | |
| --- | --- |
| Ingredients | Quantity |
| Kabuli Chana (Garbanzo beans) | 1 cup |
| Salt | to taste |
| Vegetable oil | 2 tbsp plus 3 tbsp more |
| Cumin seeds | 1 teaspoon |
| Onion | 2 |
| Green chilly | 2 |
| Garlic | 5-6 flakes |
| Tomato,  1 chopped and 3 diced | 4 |
| Bay leaf | 1 |
| Cinnamon stick | 1/2 inch piece |
| Red chilly powder | 1 teaspoon |
| Turmeric powder | 1/2 teaspoon |
| Coriander powder | 1/2 teaspoon |
| Garam masala powder | 1/2 teaspoon |
| Cardamom green powder | 1/4 teaspoon |
| Fenugreek leaves, crushed | 1/2teaspoon |
| Cream | 1/4 cup |
| Butter | 2tbsp |
Method:
1. Wash and soak Chana in water overnight. In a pressure cooker, add soaked chickpeas, 1 glass of water and salt.

2. Close the lid of pressure cooker and pressure cook it on a high flame for one whistle then keep the flame low and cook for another 8-10 minutes or till the Chana is properly cooked.

3. Heat the pan with 2 tbsp oil and temper with cumin seeds. When the cumin seeds start crackling add chopped onion.

4. Fry it till the onions are translucent in the color. Add chopped tomato, garlic flakes and green chilly. Fry it till the tomato is mushy. Switch off the flame. Let the mixture cools at the room temperature.

5. Take the cooled mixture in a grinder and grind it to make a fine paste.

6. Take the diced tomato in a grinder and grind it to make the tomato puree.

7. Heat the wok/pan with oil and temper with bay leaf and cinnamon stick. Add ground paste.

8. Add red chilli powder, turmeric powder, salt and coriander powder. Cook the spices on a medium flame till oil shows separately. Then add tomato puree.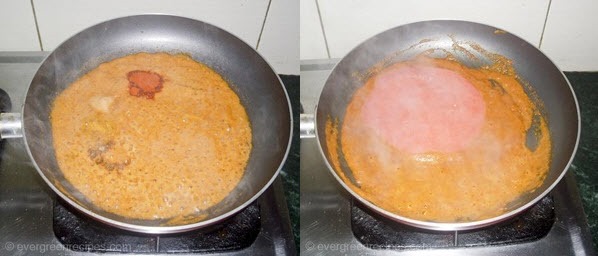 9. Add cardamom green powder and mix it well. Cook the spices on a medium flame till oil shows separately.

10. Add cooked chana along with leftover water.

11. Add fenugreek leaves and butter. Cook the chana on a medium flame for 5-6 minutes.

12. Switch off the flame, add cream and garam masala powder. Mix it well. Delicious creamy Chola is ready to serve. Serve hot with Bhatura or puri.

13. Enjoy!!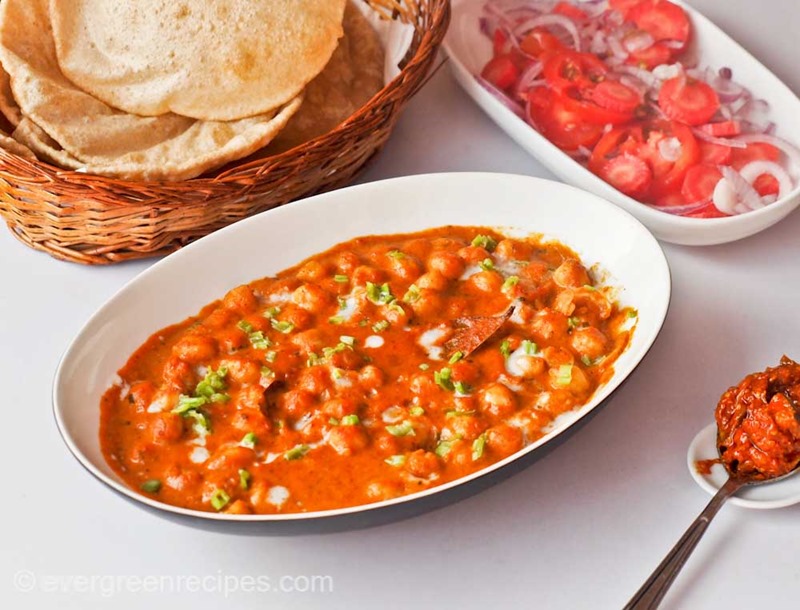 Got anything to say?
comments