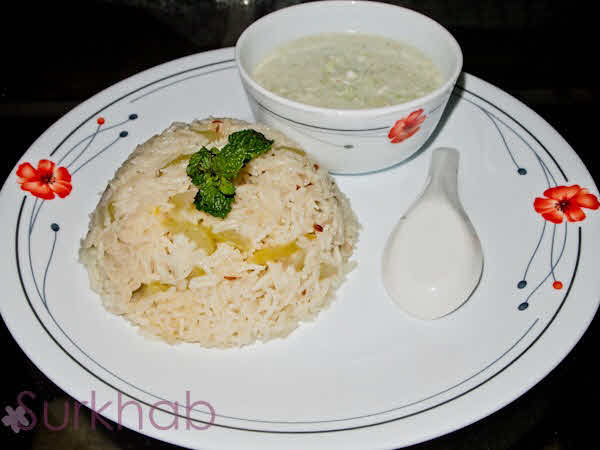 Pulaav is a complete one pot dish loved by rice lovers. My husband likes Pulaav whether it is matar pulaav or vegetable pulaav. But today I prepared Bottle Gourd pulaav slightly different from other pulaav. He doesn't like Bottle Gourd vegetable so I decided to make something of Bottle Gourd that he is going to like this. It is an elegant complete meal in itself and very nutritious because of vegetable in it. It is simple, delicious, healthy and easy to make and it's best for Bachelors because this pulaav you can prepare just in 10 minutes. Learn how to make Bottle Gourd Pulaav.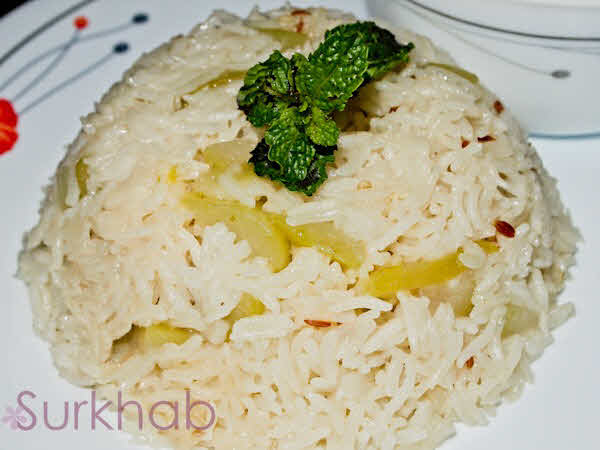 Preparation Time: 5 Minutes
Cooking Time: 5 Minutes
| | |
| --- | --- |
| Ingredients | Quantity |
| Rice | 1 cup |
| Bottle Gourd | 1/2 kg |
| Cumin seeds | 1/2 teaspoon |
| Green chillies | 5 |
| Salt | to taste |
| Mint leaves | for garnish |
Method:
1. Wash and soak the rice in water for 10 minutes. Drain water and keep aside.

2. Take Bottle Gourd and dice into cubes as shown below in picture. Heat the oil into pressure cooker, add cumin seeds and green chillies. Stir for 1 minute.

3. Now add cubed Bottle Gourd and fry it for 2 minutes.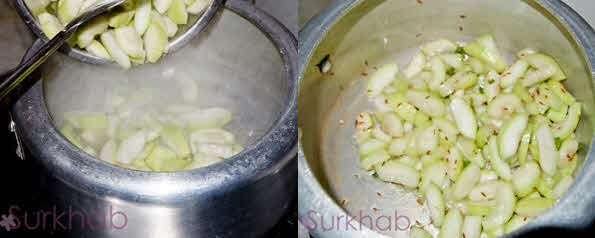 4. Then add 1 cup water and salt. Bring it to boil, then add rice. Close pressure cooker and cook on medium heat for 5 minutes.

5. Allow to cool naturally, Open cooker and serve hot with cucumber raita.

6. Enjoy!!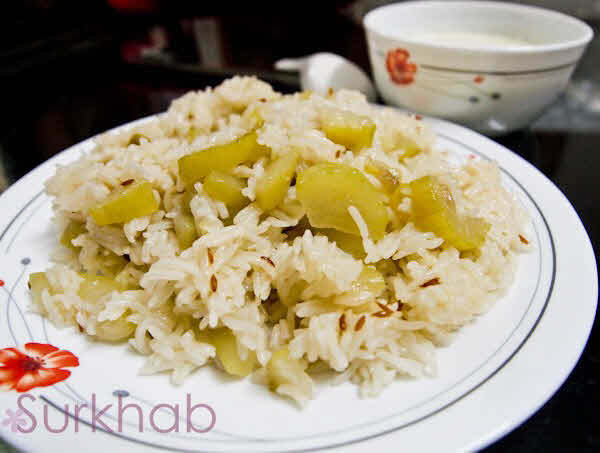 Got anything to say?
comments