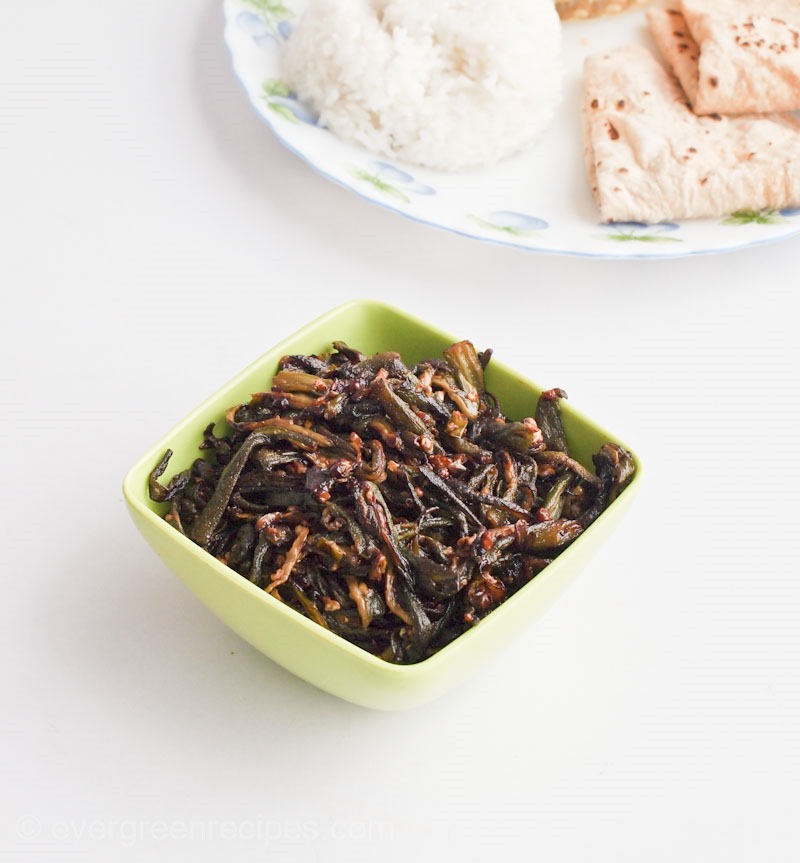 Here is the recipe of Spicy Bhindi you can prepare for breakfast or lunch. It also makes a nice Lunchbox recipe.
There are many ways you can make the Bindi turn into a delicious addition to the menu. This recipe is one of many such recipes. I've posted quite a few of those bhindi recipes on the blog itself.
Prepare this spicy Bhindi at home by following the simple step by step method mentioned below. I hope you will love this one.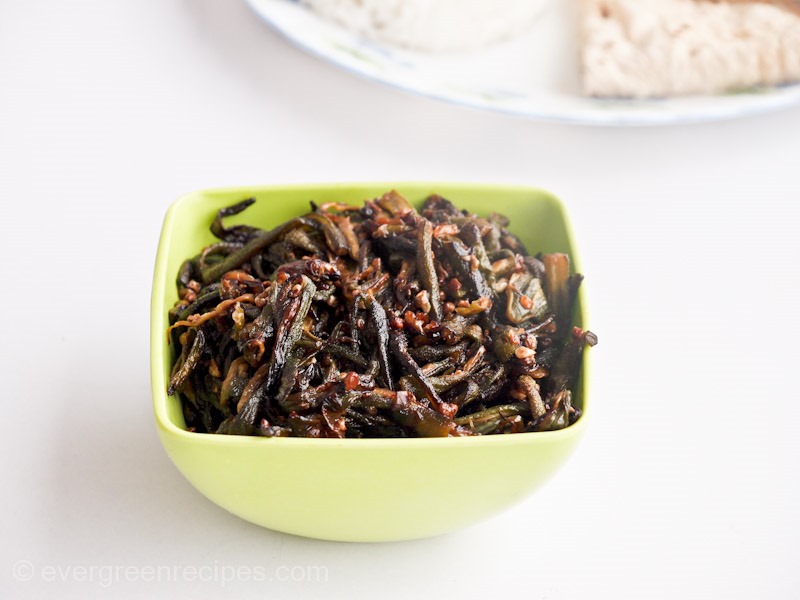 Preparation Time: 10 Minutes
Cooking Time: 15-20 minutes
Serving: 4
| | |
| --- | --- |
| Ingredients | Quantity |
| Bhindi/Okra/lady finger | 1/2 kg |
| Onion | 2 |
| Mustard oil | 3 tbsp |
| Green chilly | 7-8 |
| Salt | to taste |
Method:
1. Clean and wash the bhindi well. Pat dry on towel. Cut both the ends of the bhindi. Cut each the bhindi vertically into four pieces as shown in the image below.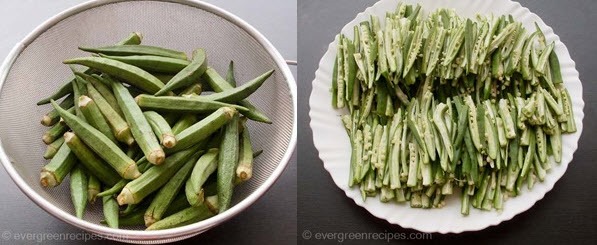 2. Heat the oil in a kadai/wok till smoky. Let it cool for few minutes. Then add chopped onion and fry it till onions are translucent in color.

3. Add bhindi and green chilly in the kadai and cook it on a medium flame till it is dark brown in color.

4. Keep stirring in between while cooking it to prevent from the burning. Add salt, mix it well. Serve hot with chapatti.

5. Enjoy!!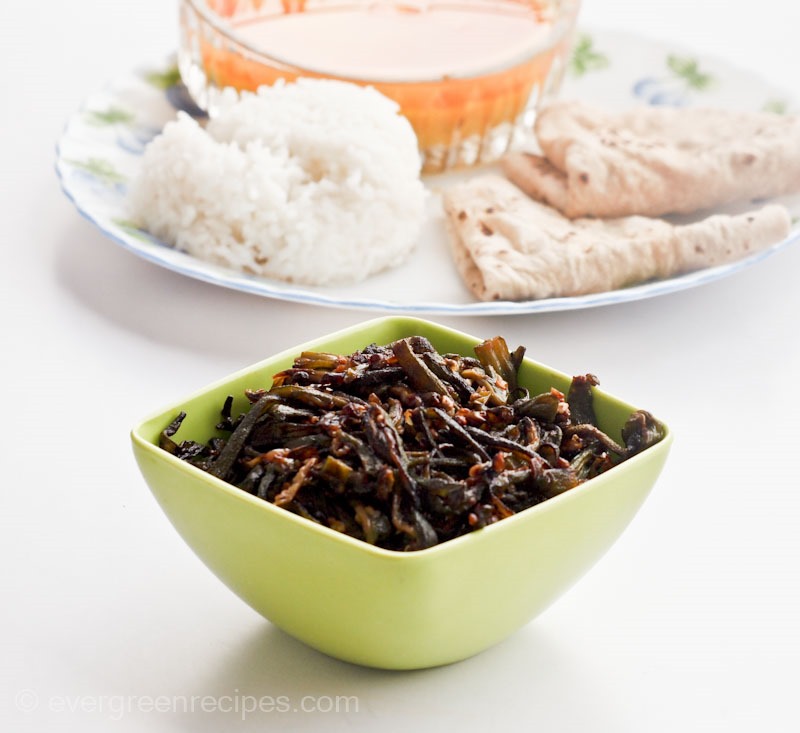 Got anything to say?
comments