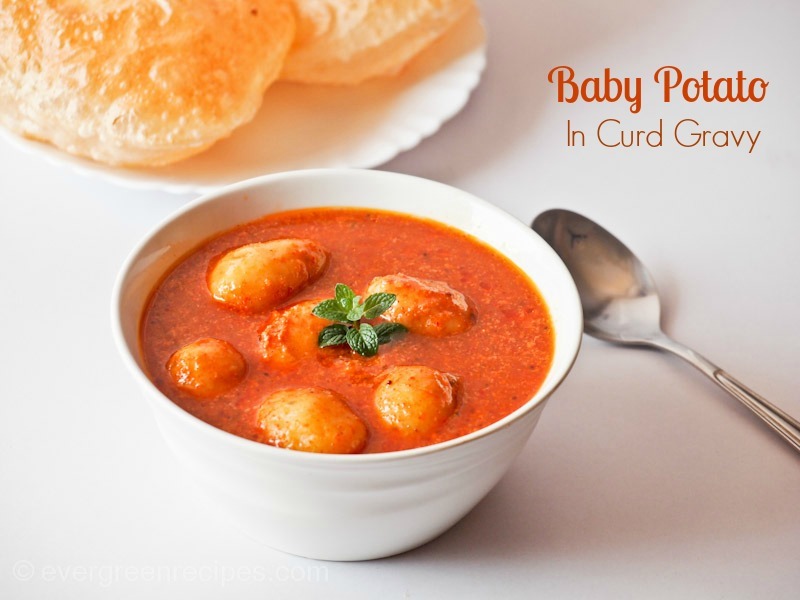 Here is a recipe of Potato in Curd Curry. It is one of the simplest recipes you can enjoy. We have shared many Curry recipes in the past, one great thing about these curries is that they can be enjoyed with both Rice or Chapati.
And, most people would choose Rice if it's prepared for lunch, an easy and recipe yet little different from the food we have on a regular basis.
You can find the step by step process below, I hope you are going to love this as well.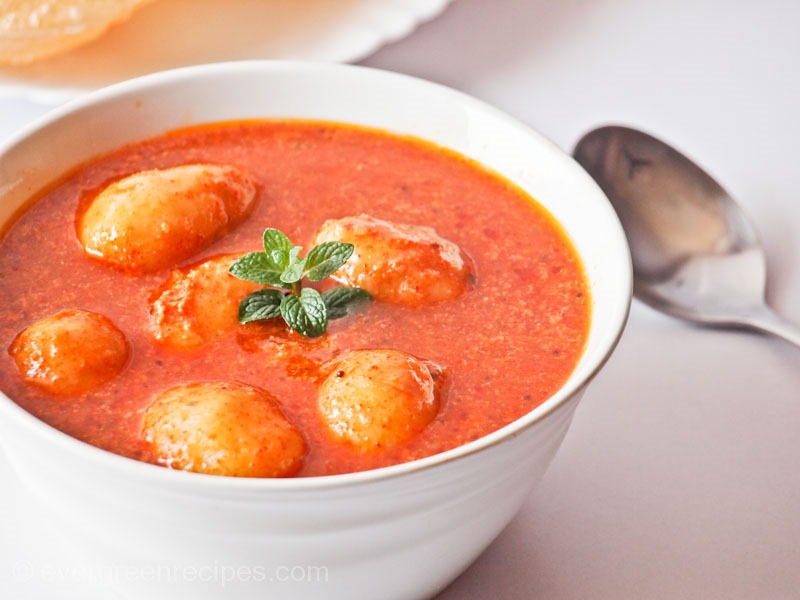 Preparation Time: 10-15 Minutes
Cooking Time: 20 Minutes
Serving: 4
| | |
| --- | --- |
| Ingredients | Quantity |
| Baby potatoes | 10-12 |
| Curd | 1 cup |
| Kashmiri red chili powder | 2 teaspoon |
| Fennel powder | 1/2 teaspoon |
| Salt | to taste |
| Cardamom powder | 1/4 teaspoon |
| Garam masala powder | 1 teaspoon |
| Cumin powder | 1/2 teaspoon |
| Ginger, chopped | 1/2 teaspoon |
| Coriander leaves/ mint leaves (optional) | for garnish |
| Mustard oil | 2 tbsp plus for deep frying the baby potatoes |
| Asafoetida/ hing | 1/4teaspoon |
| Mustard seeds/ sarso | 1/2 teaspoon |
| Shah zeera / Black cumin | 1/2 teaspoon |
| Cloves/ laung | 1 |
Method:
1. In a pressure cooker, add baby potatoes and a glass of water. Pressure cook it on a high flame till it is properly cooked. Switch off the flame. Strain the water using strainer. Peel off the skin of the potatoes. Prick each potatoes with fork.

2. Heat the wok oil and deep fry the baby potatoes on a medium flame till it is light golden in the color.

3. Take out the potatoes on a tissue paper to get rid of the extra oil. In a bowl, add whisk curd, red chili powder, cumin powder, ginger, fennel powder, salt and cardamom green powder.

4. Mix it well. Heat another pan/wok with 2 tbsp oil and temper with black cumin, asafoetida, cloves and mustard seeds. When mustard seeds starts crackling, add Curd-spices mixture.

5. Mix it well.

6. Add deep fried potatoes and garam masala powder in the pan. Cook covered on a medium to low flame for 10-15 minutes till the gravy is little thick. Switch off the flame. Garnish with coriander leaves. Delicious Dahi wale aloo is ready to serve, Serve hot with puris.

7. Enjoy!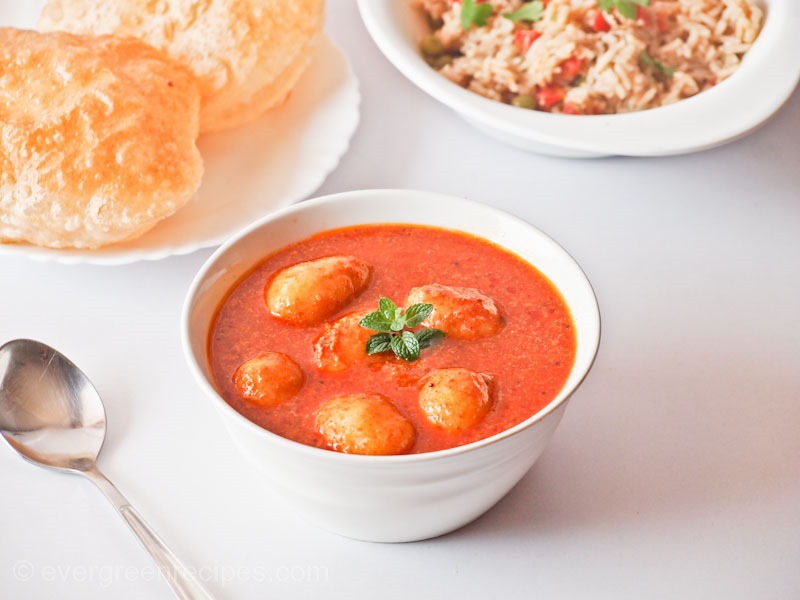 Got anything to say?
comments